70% OFF HVAC ONLINE MARKETING
STOP PAYING FOR MARKETING THAT DOESN'T WORK!
Getting customers shouldn't be your biggest expense!
How much are you spending on advertising that is not converting to sales?
Our Massive HVAC Marketing Plan puts your profits where they belong - in YOUR pocket!
11

DAYS

0

HOURS

0

MINS

16

SECS
START TODAY AND WE WILL WAIVE THE $1,497 SET UP FEE!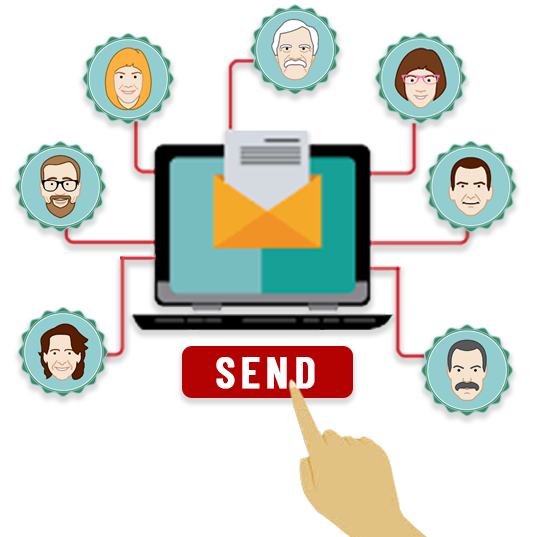 Email Marketing is the single most powerful, most cost-effective, and most convincing method of online advertising. Over 85% of adult Internet users are on email. Boost your business by staying in touch with your list for both repeat business and referrals in need of your HVAC services.
2 Done-for-You HVAC Email Campaign Blasts per Month

Generate Annual Service Plan Clients and Build Loyalty

Company Email Address Included - NO MORE Gmail!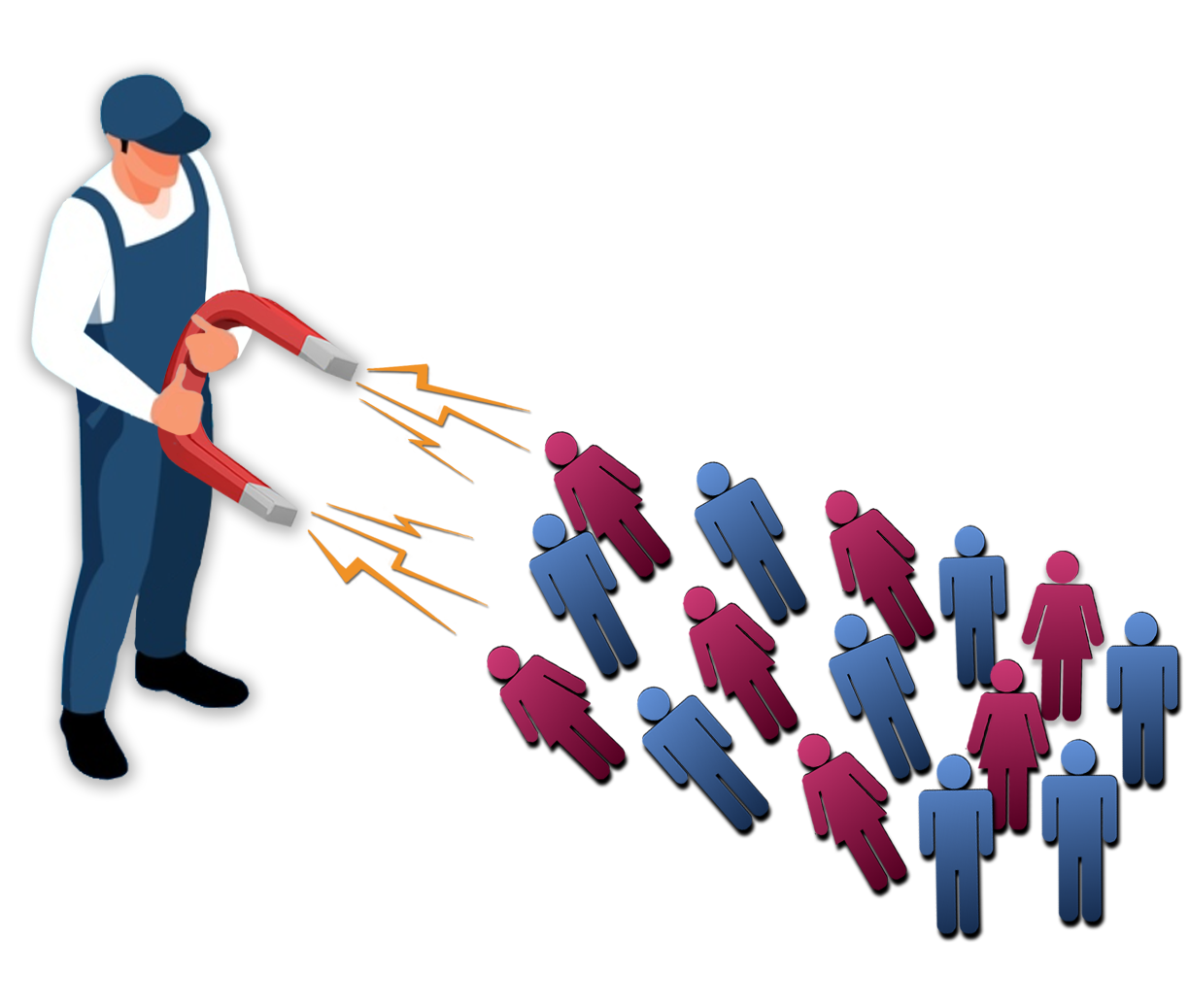 Re-engage Your 'Inactive' HVAC Customers
Reconnect with inactive customers and past leads with an automated and tailored reactivation email campaign they won't be able to resist!
Win Back Past Customers with Done-for-You Reactivation Email Campaigns to Generate Maintenance Revenue and New Unit Installs

Works with Past Leads as Well as Past Customers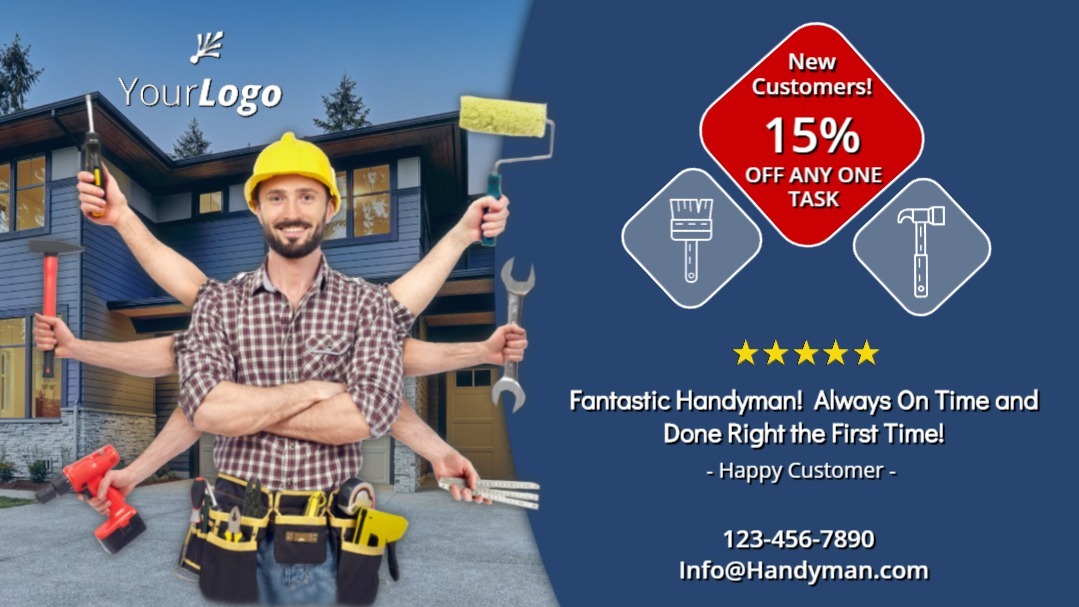 Social Media Covers for HVAC Companies
Stop Wasting Your Time Creating Social Media Images Yourself!

Highly Engaging Social Covers Created and Changed for You on Facebook, Twitter, LinkedIn

Get More Visits, Shares and Likes

Engage Followers and Convert More Customers

Make Special Offers, Brand Your Services and Market Your 5-Star Reputation
Completely Done-for-You Content Curation and Posting
Posting content every day is difficult and time consuming, but ignoring it, will push your customers to your competitors. Let us do the heavy lifting for you!
Highly Engaging Social Media Content Including Images

Researched, Organized, Curated, and Posted for You

Posted to Your Social Media Accounts on Facebook, Twitter, LinkedIn, Instagram, Reddit, Google My Business, and Tumblr

Engage More Customers and Grow Your Business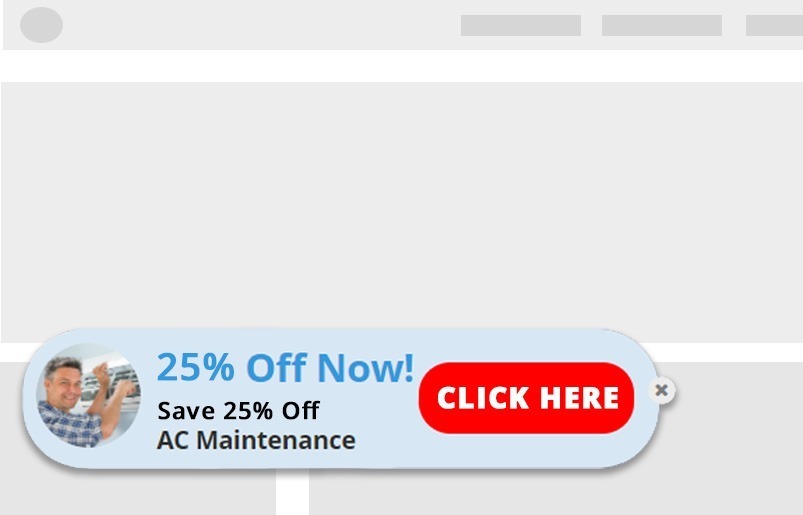 Social Traffic Campaign Widget
Imagine having your Campaign Offer popping up on every posted article read by your visitors! It's the perfect way to keep your special offer top of mind and get more leads.
Special Offer Widget Embedded in Each Content Post Article

Call-to-Action is Clickable and Directed to Your Site

Get Lead Opportunities from Every Post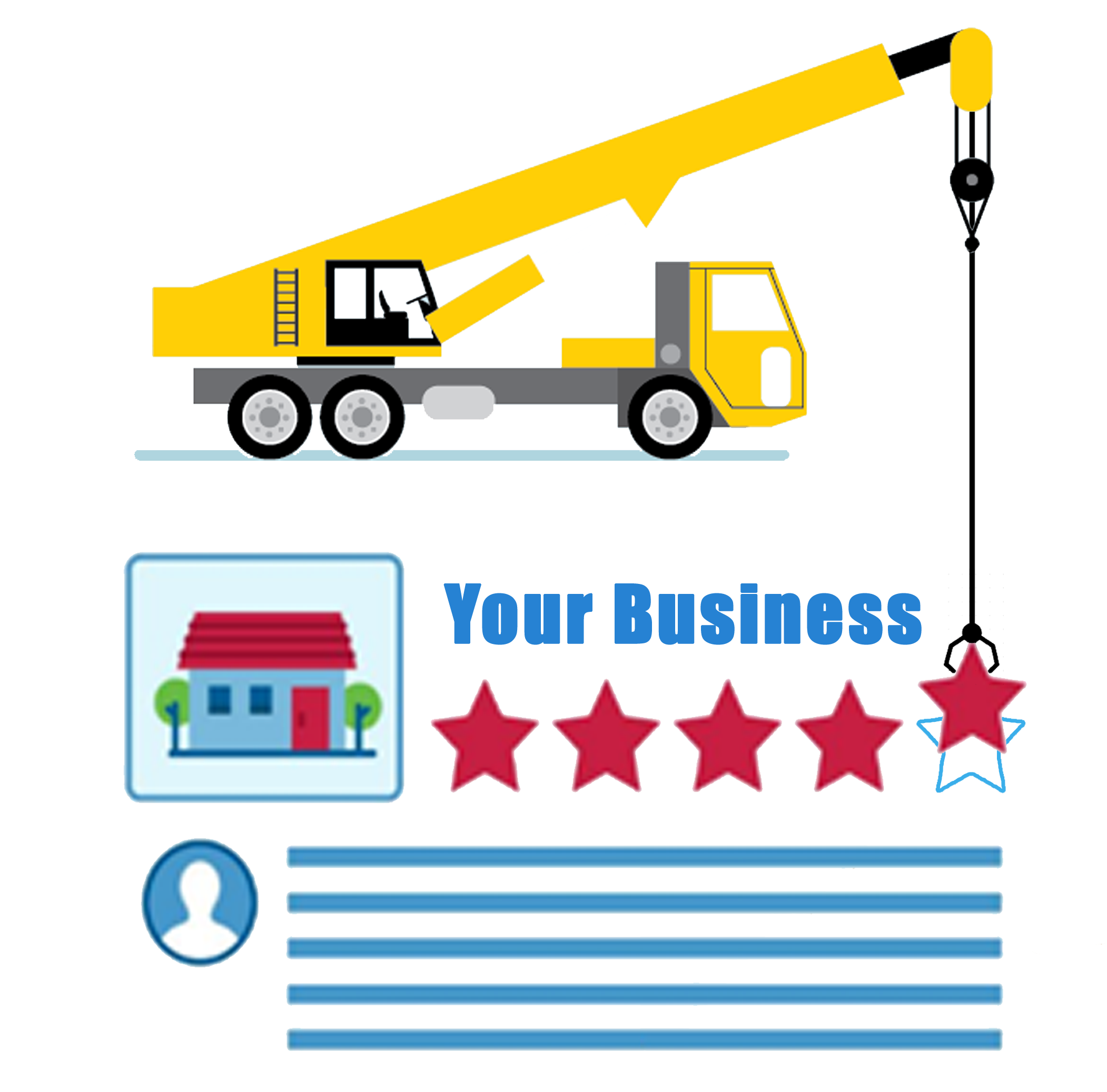 Reputation Managing & Building Service for HVAC Companies
Our System will Monitor, Manage & Build Your Business Reputation Online
Did you know that 89% of consumers read online reviews? Did you know that 85% of consumers think reviews older than 3 months are not relevant?
Stop Wondering What People are Saying About Your Service Online

Get 24/7 Monitoring, Review Tracking, and Instant Alerts for All Reviews

Custom Feedback Page & Review Capturing to Build Your Reputation

Feedback Campaigns to New, as Well as Past, Customers

Smart Feedback Routing
Online Review Builder

Reviews Posted on Review Sites Such as Google, Dexknows, Merchantcircle and more

Feedback Analytics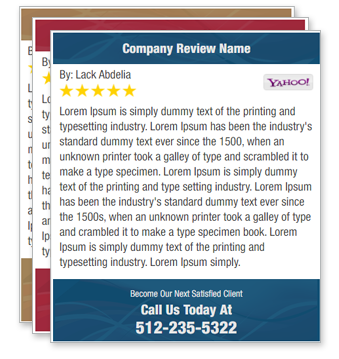 You give your customers outstanding service, you are getting great reviews posted on review sites . . . Why stop there?
Flood the Web with Positive Reviews from Your Customers

5-Star Reviews will Publish to Your Website or Blog

5-Star Reviews will Syndicate to Your Social Media Pages such as Facebook, Twitter, LinkedIn and more

Professionally Designed Review Images will Post on Social Media

Receive Monthly Reputation Marketing Analytic Reports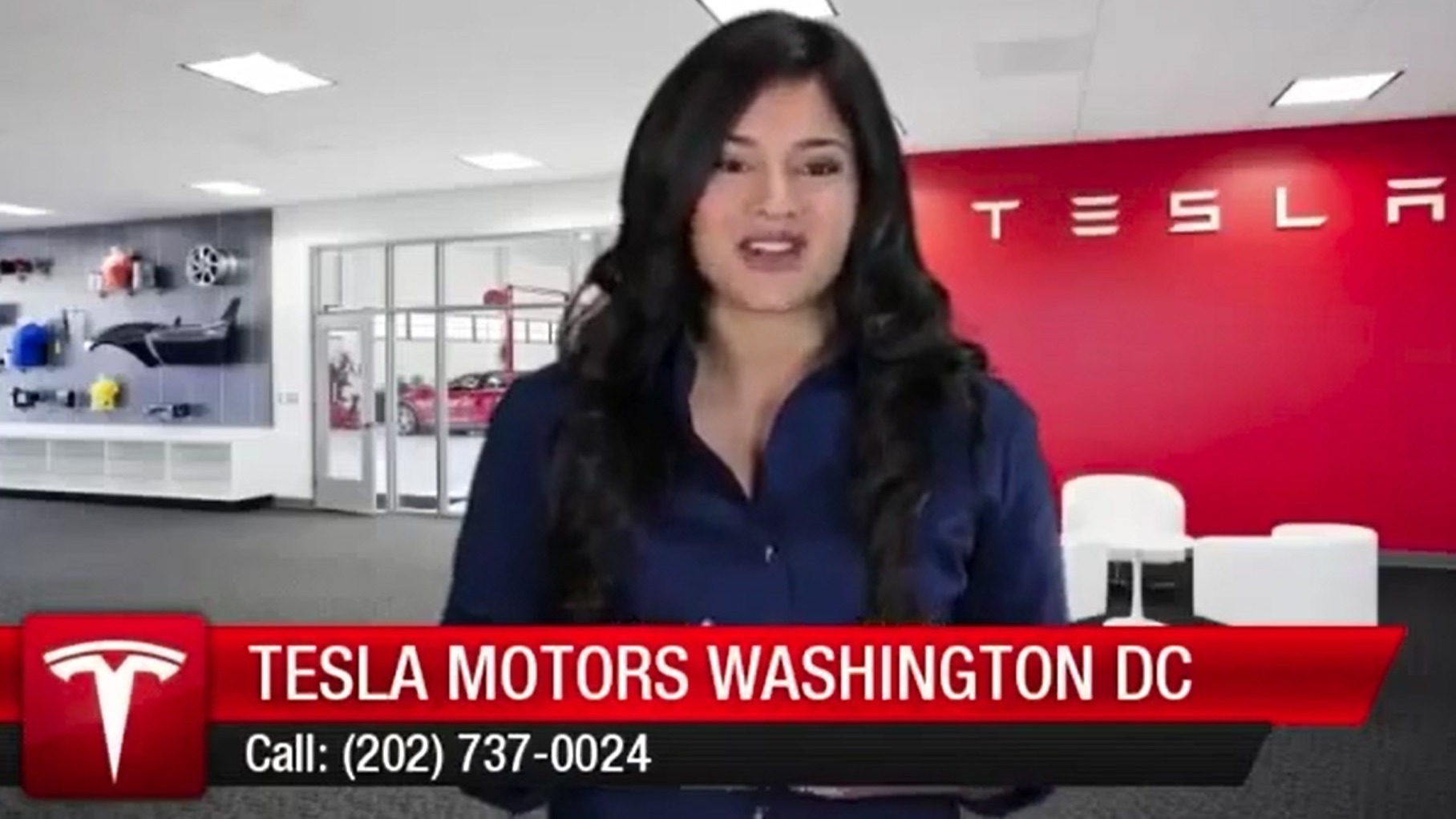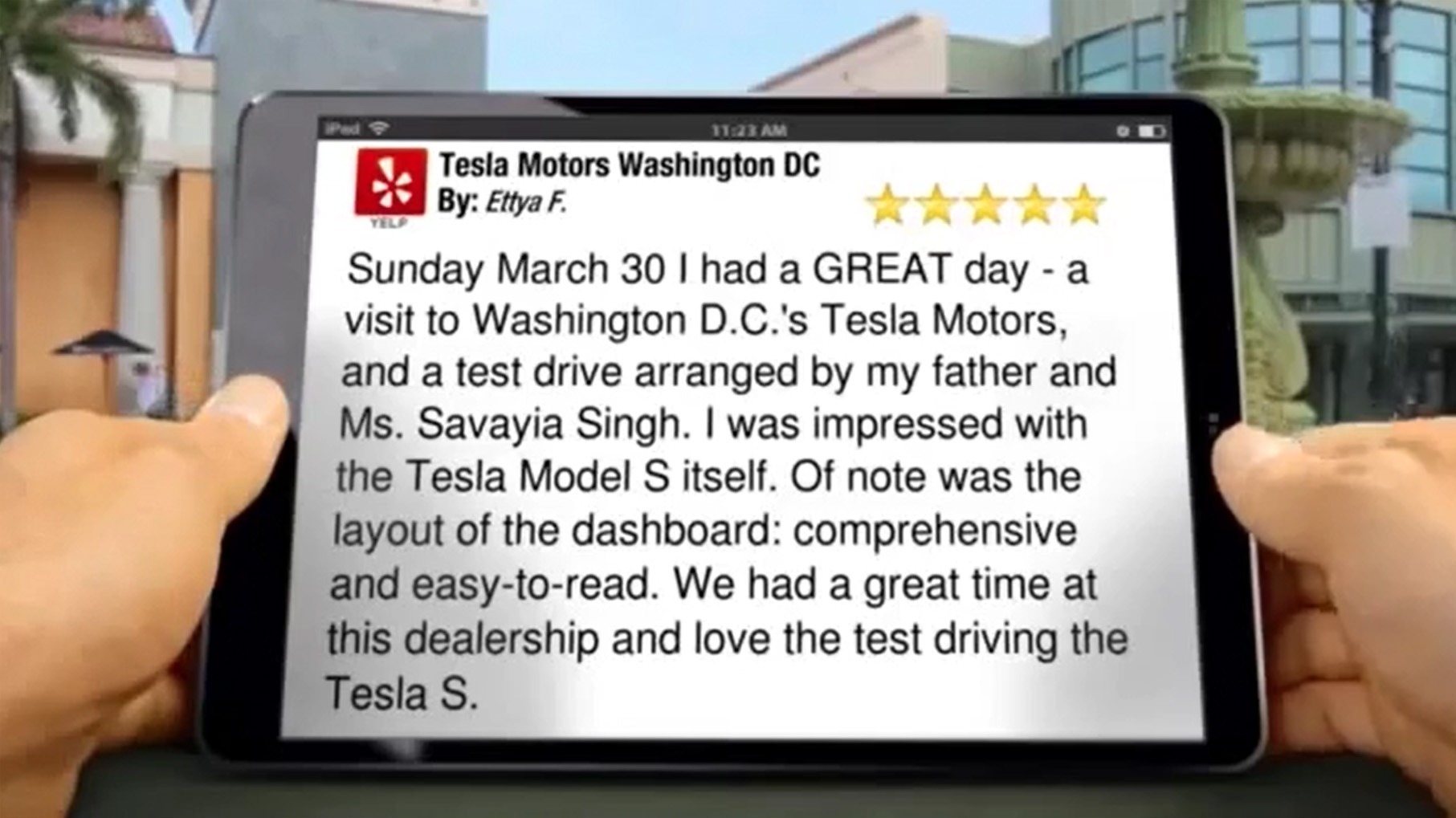 96% of consumers find videos helpful when making purchase decisions online. Video is the most powerful tool you can use and positions you as a market leader Merged with your great online reputation, Review Videos become advertising magic.
Hosted by Professional Spokesmodel

Primetime Graphics and Animation

Green Screen Office Backgrounds

On Location iPad View of 5-Star Review

Call-to-Action Close

Video Share Broadcast - YouTube, Dailymotion

Social Syndication - Facebook, LinkedIn, Twitter, Tumblr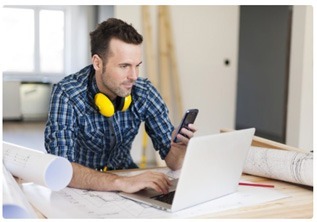 CallBot - Instantly Connect with Customers Shopping HVAC Services
Get Install & Repair Leads from Your Website
Did you know that nearly 80% of consumers do business with the first company they call and connect with?
Lead conversion drops off by 82% after 5 minutes each time your team does not reach out.
Never Miss a Valuable Call Using Our CallBot Missed Call Converter


Chat with Your Prospect THE MOMENT They Want to Talk




Our Software will Connect You with Your New Customer Live on the Phone Within 14 Seconds

Text Back & Forth Live - Right from Your Computer or Mobile Phone with Next Generation Two - Way Text Messaging Chat

Never Make a Customer Wait again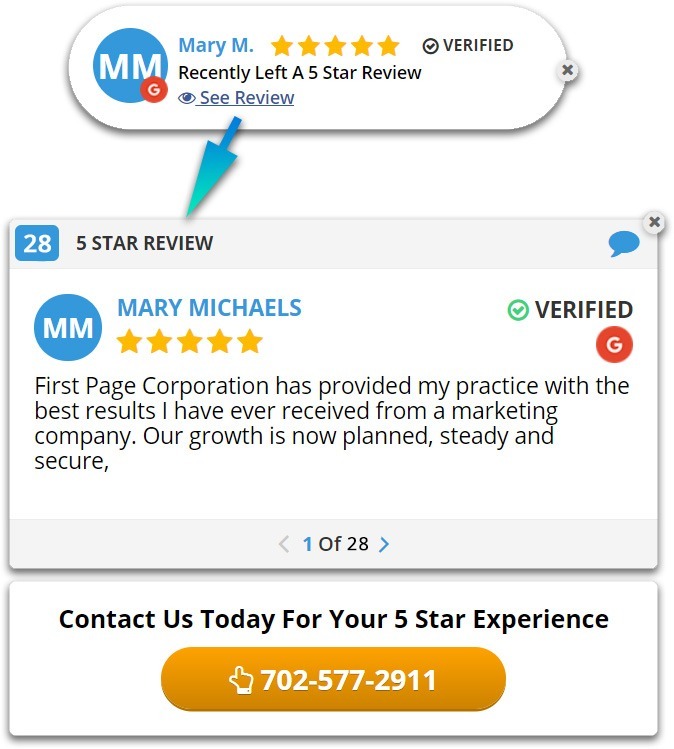 Review Widget on Your Website
Prospects visiting your website want to know quickly if you are a reputable company to do business with. Show off your 5-Star Reputation to every visitor.
5-Star Review Popups on Your Home Page or Blog

Real-time Interaction with Prospects Visiting Your Site

Tagged as Verfied with Origination Logo

Click See Review Feature to Read Full Review

Full Review Popup with Call-to-Action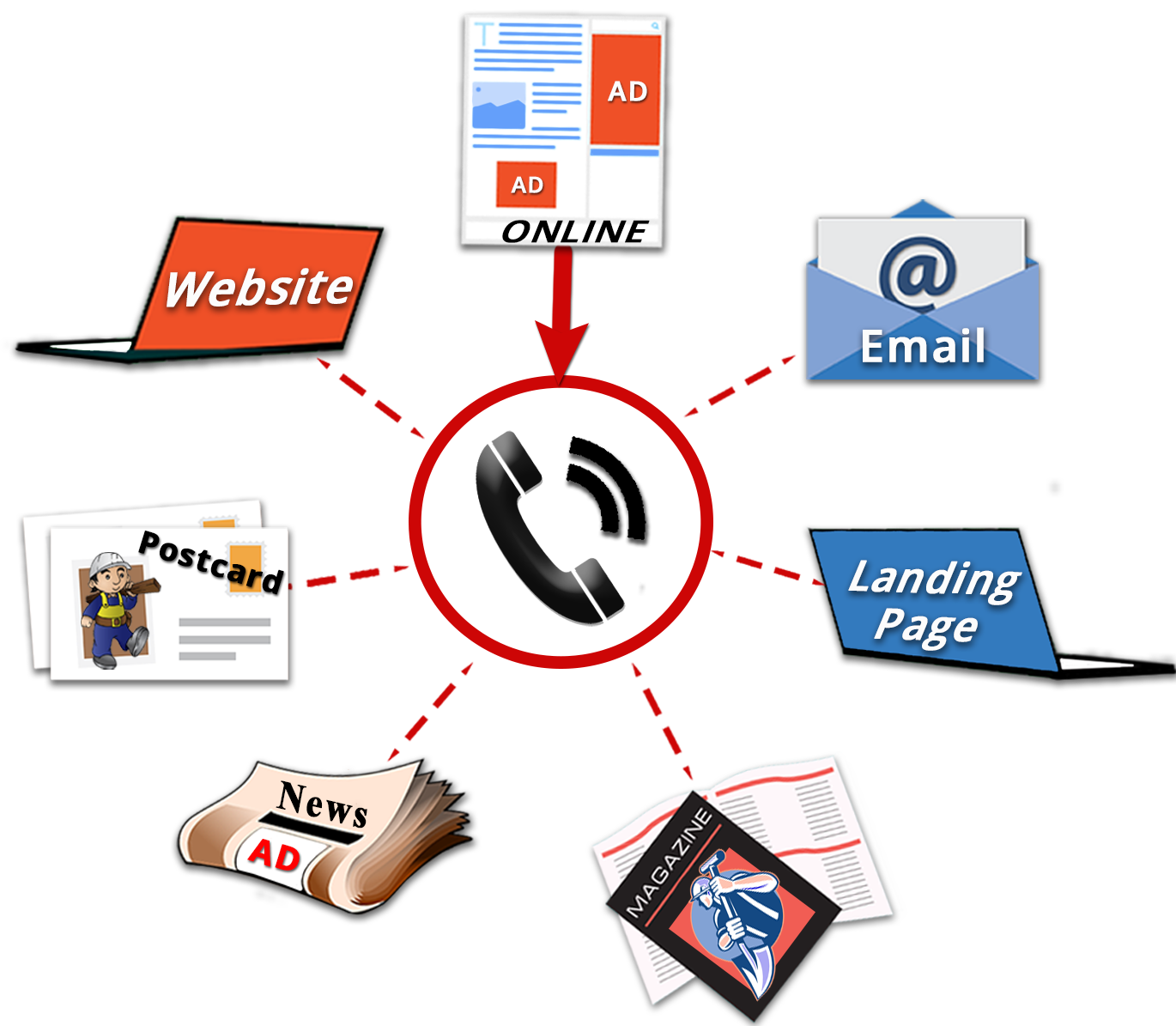 Never again wonder how a campaign is working for you. With Call Tracking you will know! Call Tracking assigns a unique number to your campaign, so every time your phone rings, you will know exactly if it came from that campaign.
Records Statistics About the Number of Calls and the Time of the Calls

Tracking Number is Forwarded to Your Personal or Work Numbers

Call Recording Gives You an Audio to Help You Spot Trends

Instant Call Notifications Sent Via Text Message or Email

​​​​​​​
START TODAY AND WE WILL WAIVE THE $1,497 SET UP FEE!
11

DAYS

0

HOURS

0

MINS

16

SECS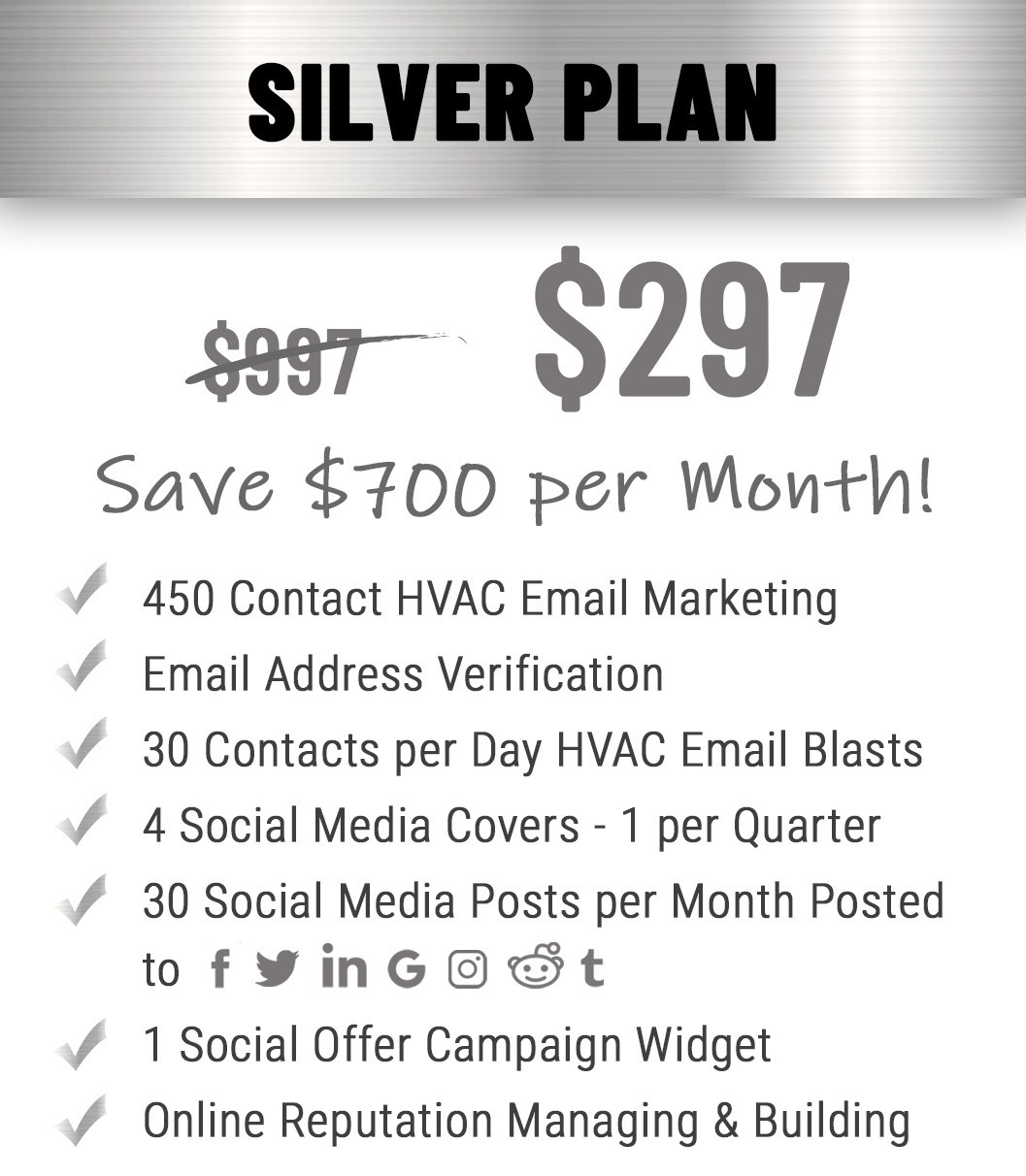 Start Today and We Will Waive the $1497 Set Up Fee PLUS Save $700/Month
Please Scroll Down & Read "THE CATCH"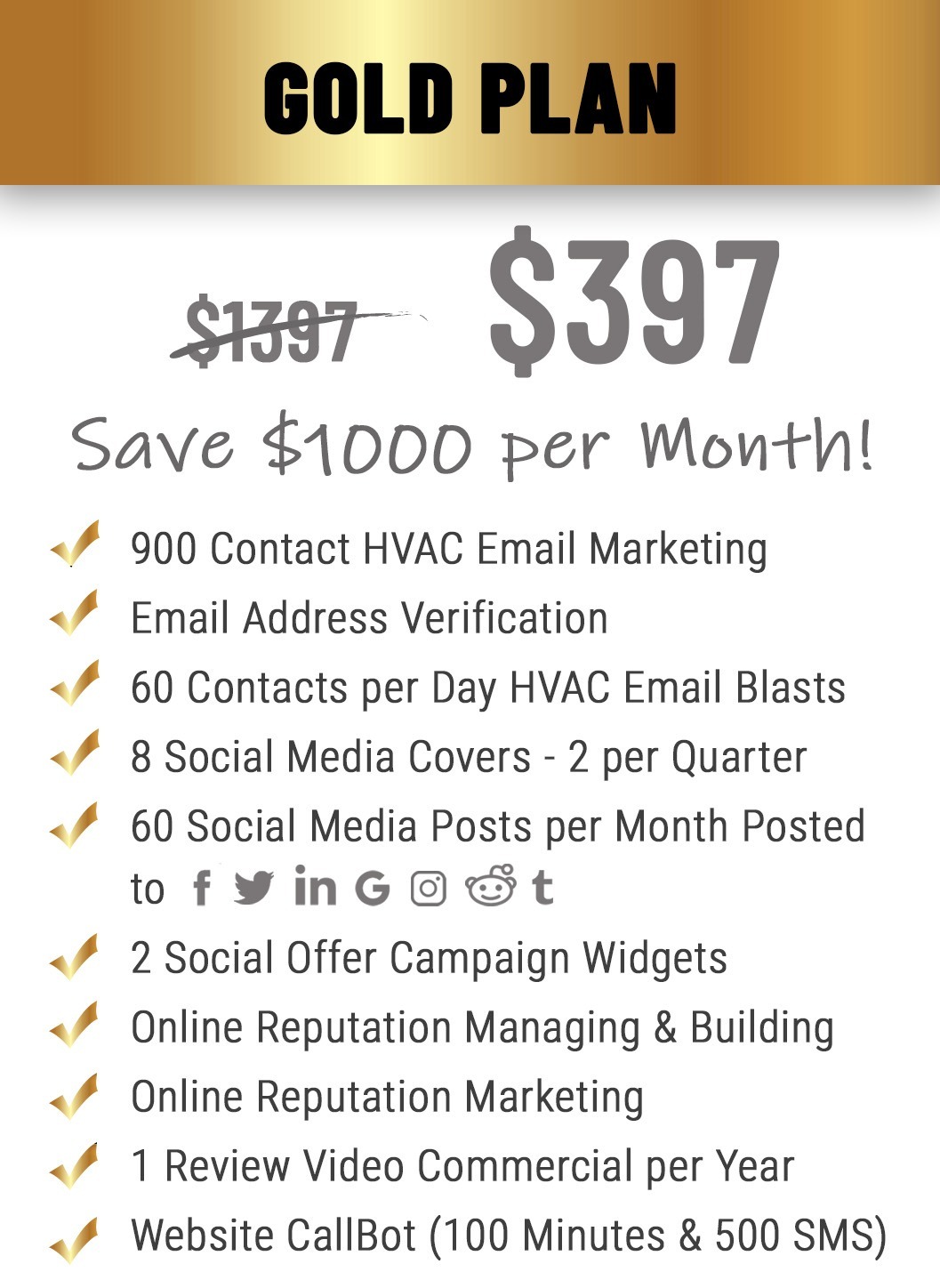 Start Today and We Will Waive the $1497 Set Up Fee PLUS Save $1000/Month
Please Scroll Down & Read "THE CATCH"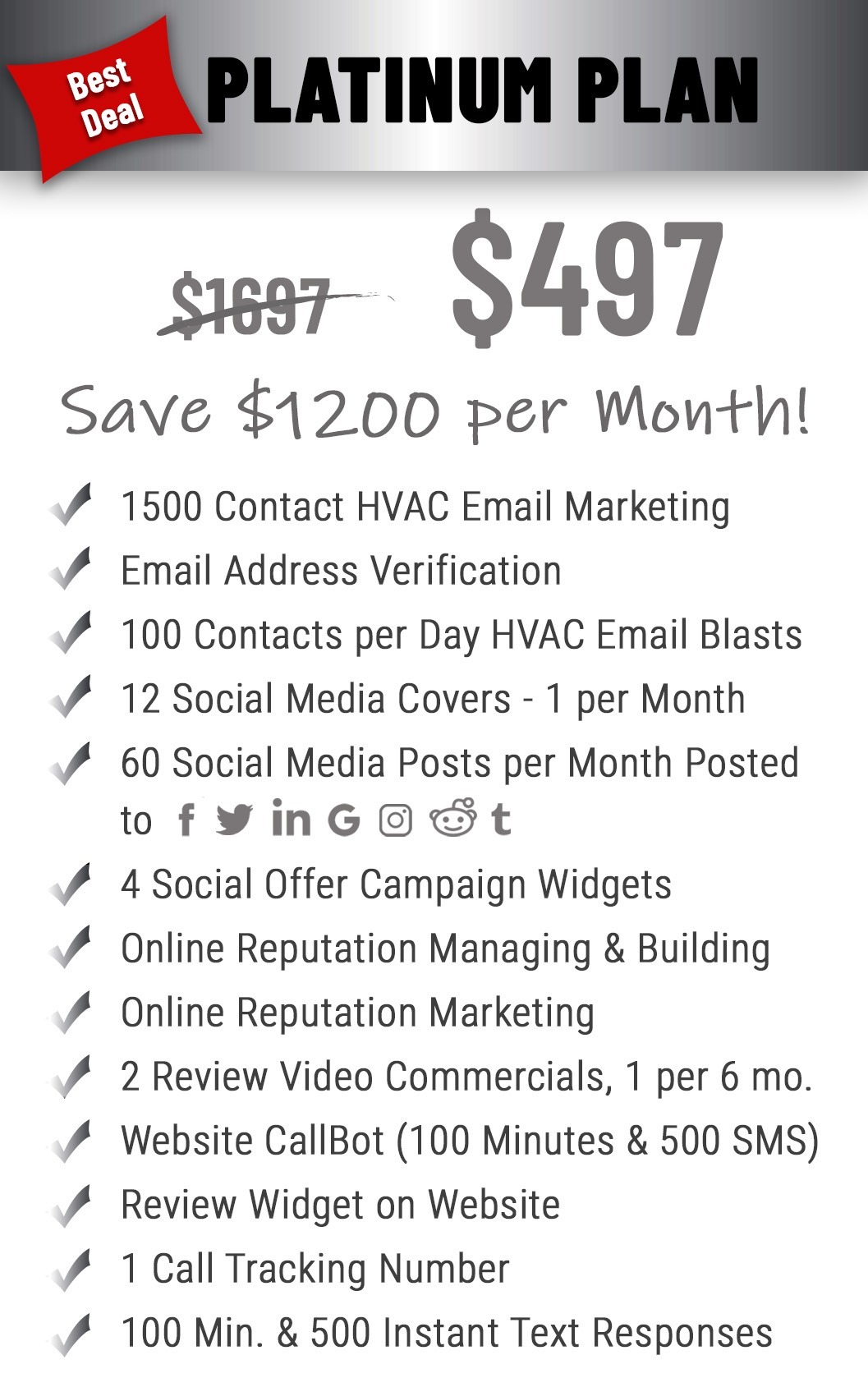 Start Today and We Will Waive the $1497 Set Up Fee PLUS Save $1200/Month
Please Scroll Down & Read "THE CATCH"
How effective is email marketing to increase business?
Email marketing generates up to $40 for every dollar you spend! It continues to consistently produce the BEST ROI of any marketing channel. Stop boring your email list with "company newsletters." Instead, target your list of customers with truly compelling offers and the results could blow you away!
​​​​​​​
How often do email blasts get sent?
There is a lot of bad advice on the Internet regarding email frequency. What is right for certain industries is wrong for others. Too many emails will overwhelm and turn off your recipients. They may unsubscribe or send your email to spam and your email reputation will suffer. Too few emails and you will lose out on opportunities. The correct frequency of emails will keep the recipient OK to keep receiving your emails, so that your business stays top of mind. Time after time recipients will receive your email and do nothing, UNTIL THEY NEED your service or the time is right. Then they will act and respond. 2 emails per month, per contact is the winning number of emails to send for the HVAC Industry. Emails are spread out so that email is sent daily to level out your marketing.
​​​​​​​
What types of email are sent?
We work with you to determine your special offers, discount offers, and seasonal offers.
1. One of the 2 emails each month will highlight one of your offers.
2. The other email, for 10 months, will be a branding email wishing that month's happy holiday, with a request for referrals. The remaining 2 months will be a branding & reactivation email. The reactivation email is important to keep your email list clean and viable.


My list is large, can I acquire additional contacts beyond what your packages offer?
Yes! Our Silver, Gold and Platinum packages accept up to 450, 900 & 1500 contacts, respectively. Additional blocks, to accommodate more email contacts, may be purchased. For Silver and Gold - blocks of 1000, 4000 & 8000 are available. For Platinum - blocks of 4000 & 8000 are available. All contacts in your list will have email address verification performed periodically.
​​​​​​​
What are the themes of the Social Media Covers and when do they change?
Silver Package: 4 social media cover designs, changed quarterly, consisting of 1 Branding, 1 Special Offer, 1 Five Star Review, 1 Holiday

Gold Package: 8 social media cover designs and are changed two per quarter, 2 Branding, 2 Special Offer, 2 Five Star Review, 2 Holiday

Platinum Package: 12 social media cover designs changed monthly consisting of 3 Branding, 3 Special Offer, 3 Five Star Review, 3 Holiday

Holidays are your choice, but we are happy to make recommendations. Each social media cover design set is redesigned to accommodate the proper sizes for Facebook, Twitter, LinkedIn, and YouTube. You must have accounts or channels created and supply us with proper logins to apply changes. If you do not have accounts set up, we can help.
​​​​​​​
In addition to the content you will post for me on my social media accounts, can I also post?
Yes! You are encouraged to post, particularly behind the scenes information, new happenings, vision, values, and events about your HVAC business. We have a strategic formula for the content we will post to your social media accounts consisting of Recreational, Educational, Conversational, and Inspirational. Each post will appear on Facebook, Twitter, LinkedIn, Instagram, Reddit, Google My Business and Tumblr. You must have accounts created and supply us with proper logins to facilitate the posts. If you do not have accounts set up, we can help.
​​​​​​​
How do the Social Offer Campaign Widgets work?
Most of the posts we make to your accounts will have a link to a corresponding article. While the readers are viewing the article, a small widget will appear in the left bottom corner. The widget will feature your special offer, periodic offer, or seasonal offer campaign. When the readers click on the special offer widget, they will be linked to your site.
​​​​​​​
What is included in Online Reputation Managing & Building?
Manage Reputation:Our team monitors your listings for reviews. Some reputation management systems only monitor the raw Internet for reviews, just including a couple of search engines. The problem with that is that many reviewers will be on a review site under a company's name and will post their review without mentioning the business's name in the review. They write "the company did that" or "He performed this" or "I would recommend them." Search engines cannot determine who company, or he, or them actually are. The review does not get picked up on the search engines so you won't know the review is out there. We go much deeper. We go into and monitor the top 40 directories. If a review gets posted, we find it.

You get an instant alert sent to whomever you designate. A good review could go to your sales staff, so they can use it in their customer presentation. A not-so-good review could go to your support staff, so they can immediately get to work and attempt to correct the problem. We give you a portal so you can respond to reviews online. This builds trust when prospects see that you are engaged and care about your customer's experience with your business.

Build Reputation:We provide an employee training center about reputation so your staff can individually view videos and take a quiz on what they have learned. You will get quiz results so you know which of your staff get it, and those that may need a little more help.

​​​​​​​We build custom review/survey pages so that feedback and reviews can come in from your customers. We email your customers and direct them to your review/survey pages. We also build a custom customer sign-in page that can be used on a mobile device in the office or in the field. After the service is completed, the customer gets an email or text asking, "How did we do?" The system then requests a review. We then post the review on the major online review sites with our proprietary posting system.

Other companies only give you a platform to use and you must learn it and do all the work. We do the heavy lifting for you so that you can spend your time running your business and servicing your customers.

We only require 3 simple things:

1. When you are getting your new customers name, address, and phone number, you also get their email address and mobile phone number, if they have not already given it.

2. Each week your staff enters that contact information on a spreadsheet we send to you and emails it back to us
​​​​​​​
3. You read over the simple-to-follow report we send you monthly so you can stay up-to-date on how your reputation program is working. It also gives you the ability to let your staff know how their hard work is paying off.


What is included in Online Reputation Marketing?
While many reputation systems only manage, or manage and build, very few market your reputation. Your entire company has worked hard, giving the best service to your customers, bringing in great reviews to prove it. What good does that do if no one sees them? It Is time to tell the world!
> We will market your great reviews on your website or blog
> We will market your reviews to your social media, such as Facebook, Twitter, Google My Business, LinkedIn and Instagram
> In addition to just text, we will create professionally designed review images and post them on your social media
> We will also send monthly reputation analytic reports

But we don't stop there!
> We will create a beautiful 45-60 second Review Video Commercial, hosted by a professional spokesmodel, highlighting your 5-Star Review
> We will market your Review Video by publishing to YouTube and Dailymotion and syndicating to social media sites that accept video

You must supply us with proper login to your website so that we can enter the coding. Or you can instruct your webmaster to accept our email that contains the code and they can enter it on your website. You also must have social media accounts or channels created and supply us with proper logins to facilitate adding reviews. If you do not have accounts set up, we can help you.


Does Video Marketing really increase sales?
Absolutely! Conversion rates for pages with video are up to 80% higher. That means that video delivers a lot more leads, more sales, and more customers! Viewers retain up to 90% of what they watch in video vs 10% from text. Viewers cannot get enough video, and video viewership increases more each day. Combined with the consumers need to read reviews, a Review Video is exactly what your prospect wants to see when they search for, and select, an HVAC service provider. If you want visitors to remember your business tomorrow, video marketing is 100% the best way to do it today.
​​​​​​​
How does the CallBot work?
There are many different types of chatbots and callbots on the market. Most are greatly beneficial but are geared to specific industries. Certain chatbots are geared toward retail sales, insurance companies, tech companies, and brokerages. While others are for customer support. Many can get confusing to both the user and the business, resulting in considerable time spent reading through line-after-line of back-and-forth responses.

We have a CallBot that is perfect for the HVAC industry. You have invested in marketing & advertising your business, and you have worked hard for referrals. Now is NOT the time to blow it on the 1-yard line by making your customers, prospects or referrals wait, totally missing valuable calls! Customers want to connect with someone and will simply move on and call someone else. Our system does not let that happen. When customers visit your website, a callbot widget will appear in the lower right corner. They can then click to open it and select the response they want. Customers will always get a response. Whether it be a text message, or the ability to schedule a time for a callback, or instantly connecting with you (even while in the field) by text or live call-back within 14 seconds
​​​​​​​
While visiting your website, the viewer sees a small widget appear in the lower left corner. The widget is connected to our reputation system and will show that a customer has left a verified 5-Star Review. When the viewer clicks See Review, the full review pops up so the viewer can read it as well as scroll through additional reviews. Prospects love the interaction and find the validation of your business that they are looking for. Each review also has a call-to-action so the viewer can contact you immediately. You must supply us with proper login to your website so that we can enter the coding. Or you can instruct your webmaster to accept our email that contains the code and they can enter it on your website.


What is Call Tracking and how does it work?
We supply you with a unique phone number that you can use on any of your advertising/marketing campaigns. When a caller calls the number, they will be forwarded to your office or any number of your choice. You can also get a text message about the call. Our system records statistics about the call including origination, phone number, date & time, and length of call. Our system also records the call for your future review, so you can listen to how the call was handled. A call tracking number is a smart idea for any type of campaign, whether it is your website, landing page, online display ad, online pay per click ad, email, postcard, newspaper ad, magazine ad or even a TV or radio ad. The call tracking number comes with a block of minutes and SMS texts. Additional call tracking numbers or additional blocks of minutes/SMS may be purchased. Blocks are available in 100 min./500 SMS, 500 min./100 SMS or 300 min./300 SMS
​​​​​​​
Can I enter into a long-term contract to secure these special discount prices?
Through the years we have seen competitors locking clients into long term contracts and it has never made sense to us. We have never locked our clients into long term contracts. We do have a 3-month minimum. After which it is simply month-to-month, and then you may terminate at any time, if you wish. That said, upon subscribing to one of our packages, we will honor the subscription price for at least 1 year providing all monthly payments have been made in a timely manner.
​​​​​​​
How does the monthly payment work?
If your subscription is active, the monthly subscription amount is charged automatically to your credit card each month.
​​​​​​​
To get started, simply click the red button on the package of your choice. You will be taken to a secure check out page. Enter your name, email address, credit card number, expiration date and CVC code. We use Stripe to process card transactions, which meets & exceeds the most stringent standards for security. Your connection is securely encrypted with full SSL encryption and all PCI compliance over HTTPS. Click the button to complete your transaction and you will be taken to a receipt page confirming your order, which you can print or save.

Once we receive your order and initial payment, we will send you an onboarding email. This email will contain easy-to-fill-out forms with full instructions. These forms will enable us to get your business information and the selections we need to bring you on board. We ask you to select a single contact person from your business that we may communicate with for any additional information, questions, and future correspondence.
​​​​​​​
So, what's the catch? Well yes, actually there is a c

atch

.

Each of the Marketing Plans above are proven to work very well. With any of these plans, your HVAC business can specifically engage and interact with customers and get results, referrals and reviews.

Not only do our clients depend on these strategies, we do as well.

How can we offer such robust marketing services and save you 70%? Without referrals we would not be able to. Which leads us to "the catch".

In addition to your monthly investment, we require 1 referral introduction per month, via an online form, to businesses you think could benefit from our services.
It is actually quite easy after they see all the branding you are getting from our services. We live by reviews and referrals. They work! We will show you how well.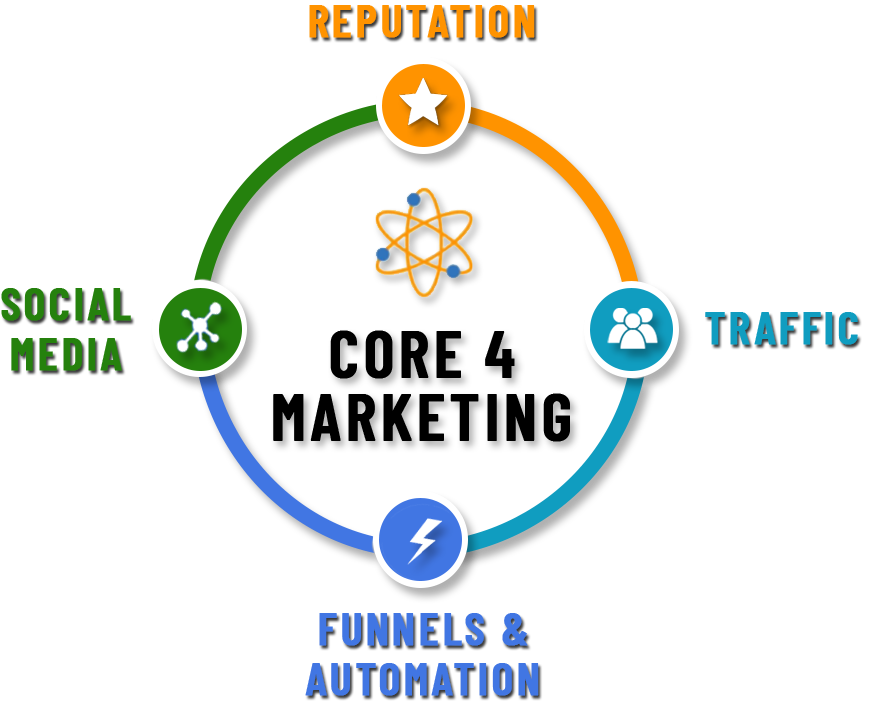 Connect with our experts. Phone, text or email us. Or schedule a Free 15 minute Strategy Session on Zoom by clicking below.
We will answer any questions you have about what we can help you do to get more customers and make more money.
Monday 8AM-5PM
Tuesday 8AM-5PM
Wednesday 8AM-5PM
Thursday 8AM-5PM
Friday 8AM-5PM
Saturday Closed
Sunday Closed
First Page Corporation's talented team is passionate about helping HVAC businesses like yours grow revenue and profits without you working overtime to do so. Let us Help!