60% OFF SOLAR ONLINE MARKETING
STOP PAYING FOR MARKETING THAT DOESN'T WORK!
Getting customers shouldn't be your biggest expense!
How much are you spending on advertising that is not converting to sales?
Our Massive SOLAR Marketing Plan puts your profits where they belong - in YOUR pocket!
Today @ XX:XX PM
-

WEEKS

-

DAYS

-

HOURS

-

MINS

-

SECS
START TODAY AND WE WILL WAIVE THE SETUP FEE - UP TO $1,797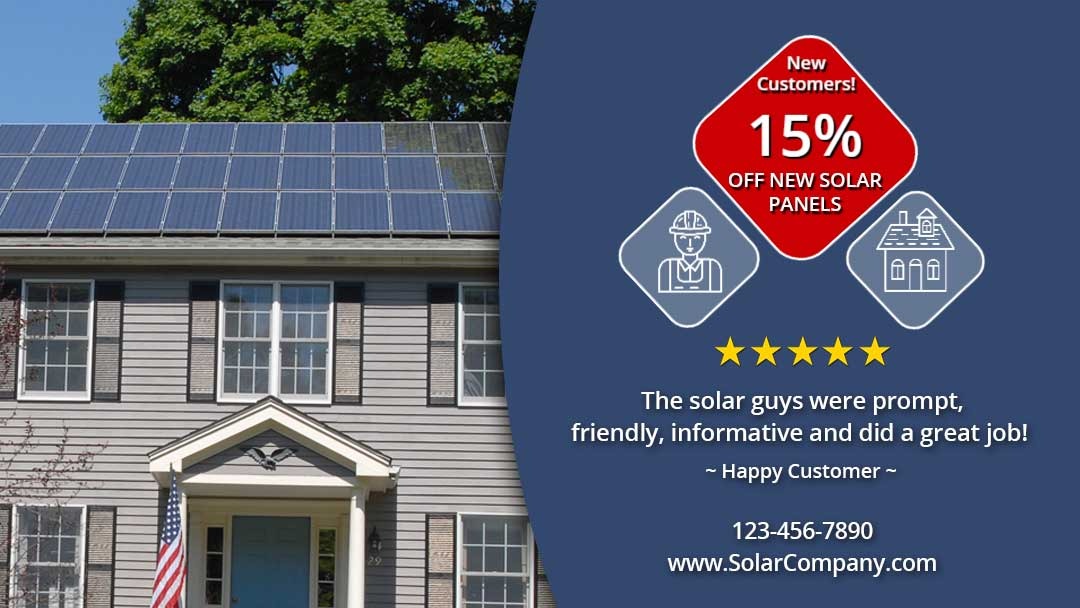 Social Media Covers for SOLAR Companies
If you are not using your big billboard social media covers properly to promote your business, you are missing out on one of the best FREE advertising mediums.
Stop Wasting Your Time Creating Social Media Cover Images Yourself!

Highly Engaging Social Covers

Created

and

Changed-for-You

on Facebook, Twitter, LinkedIn, YouTube and posted to Instagram
Drive More Visits, Shares and Likes to Your Social Pages

Engage Followers and Convert More Customers

Make Special Offers, Brand Your Services and Market Your 5-Star Reputation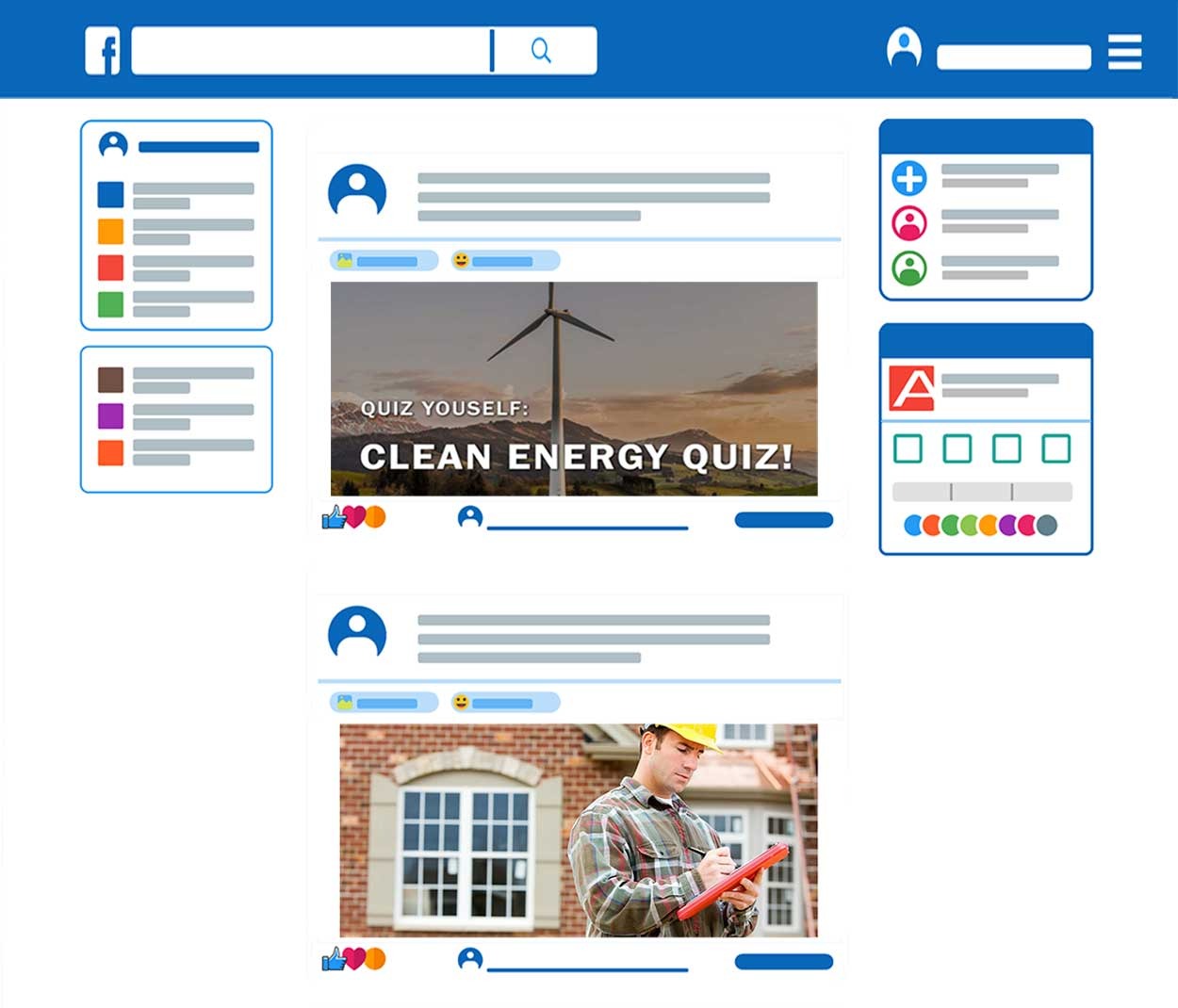 Completely Done-for-You Content Curation and Posting
If your business is not posting regularly, consumers may wonder if your business is still open.
Posting the right amount of content is difficult and time consuming,
but ignoring it will push your customers to your competitors. Let us do the heavy lifting for you!
Stay Top of Mind and Bring Value to Your Viewers with Highly Engaging Social Media Content Including Images

Researched, Organized, Curated, and Consistently

Posted-for-You

Posted to Your Social Media Accounts on Facebook, Twitter, LinkedIn, Instagram, and Google Business Profile

Turn Followers Into More New Customers and Grow Your Business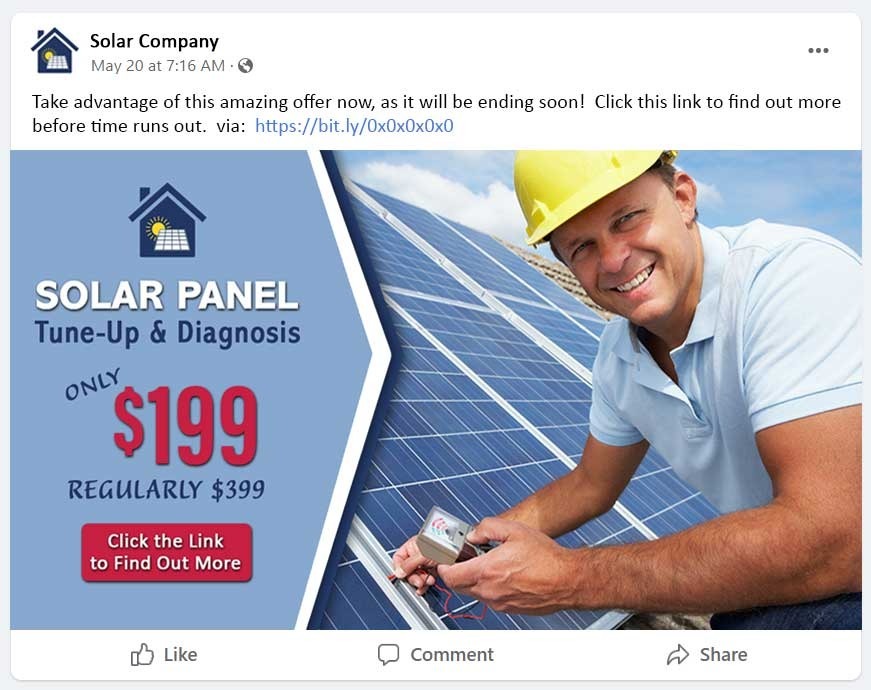 Social Traffic Conversion Offers
Imagine having your Campaign Offers showing up with your social media posts and being read by your visitors! It's the perfect way to keep your special offers top of mind and get more leads and conversions.
Special Offers

Designed

and

Posted-for-You

with Image Changes, Creating a Perfect Mix Ratio to Your Social Content Posting Schedule

Clickable Link Directs Visitors to Your Site

Get Lead Opportunities from Your Social Offer Posts
Review Generation System for SOLAR Companies
Our Done-for-You System will Monitor, Manage & Build Your Business Reputation Online
Did you know that over 90% of consumers read online reviews? And 89% read business' response to reviews? Also, did you know that 85% of consumers think reviews older than 3 months are not relevant?
Stop Wondering What People are Saying About Your Business Online

Get 24/7 Monitoring, Review Tracking, and Instant Alerts for All Reviews

Custom Feedback Page & Review Capturing to Generate Online Reviews

Feedback Campaigns to New, as Well as Past, Customers
Smart Feedback Routing Directs Feedback to Strategic Destinations

Online Review Builder Takes Your Customer Through the Easy Process of Leaving Online Reviews

Reviews will be Posted on Review Sites Such as Google, Citysearch, Dexknows, Merchantcircle, Superpages and more

Analytic Reports on Visibility, Feedback and Reviews

You give your customers outstanding service and you are getting great reviews posted on review sites . . . Why stop there? Businesses that market their reviews convert 270% more!
Flood the Web with Positive Reviews from Your Customers

5-Star Reviews will Publish to Your Website or Blog

5-Star Reviews will Syndicate to Your Social Media Pages such as Facebook, Twitter, LinkedIn, Google Business Profile, Foursquare & more

Professionally Designed Review Images will Post on Your Social Media

Reputation Marketing Analytics Included in Reports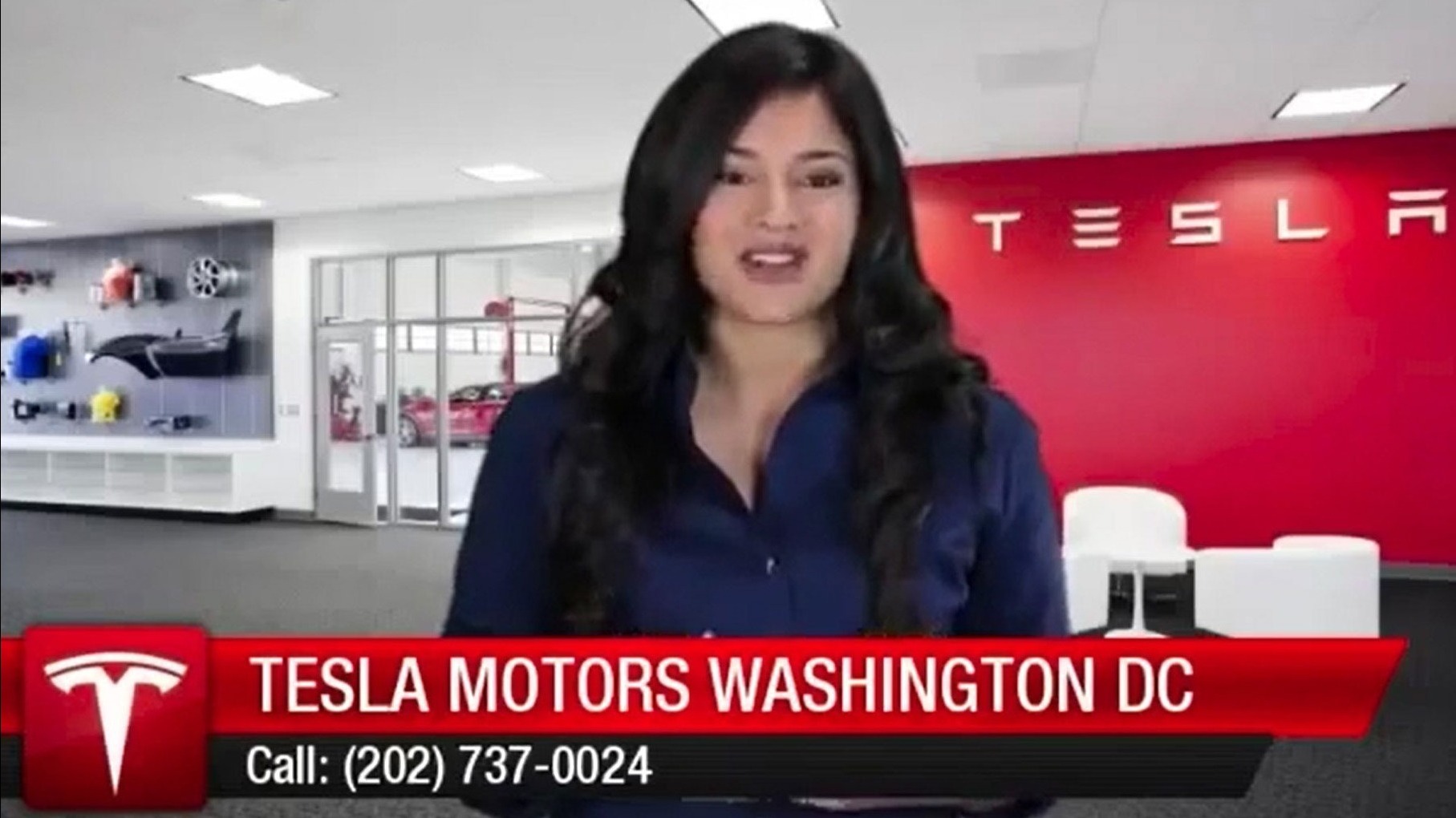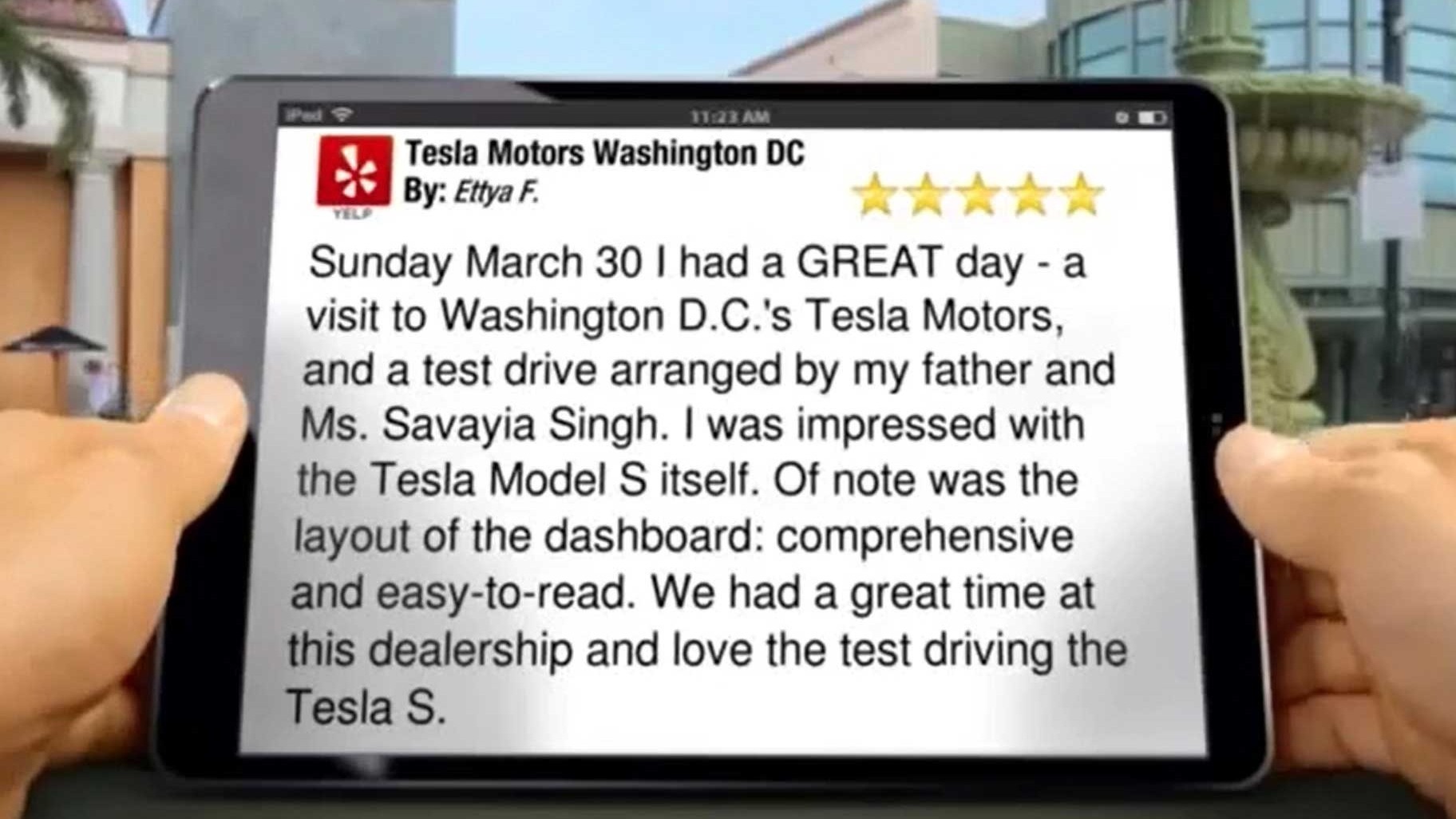 Review Video 60-Second Commercial
96% of consumers find videos helpful when making purchase decisions online. Video is the most powerful tool you can use and positions you as a market leader Merged with your great online reputation, Review Video Commercials become advertising magic.
Hosted by Professional Spokesmodel

Primetime Graphics and Animation

Green Screen Office Backgrounds

Live Action iPad View of 5-Star Review

Call-to-Action Close

Video Share Broadcast - YouTube, Dailymotion

Social Syndication - Facebook, LinkedIn, Twitter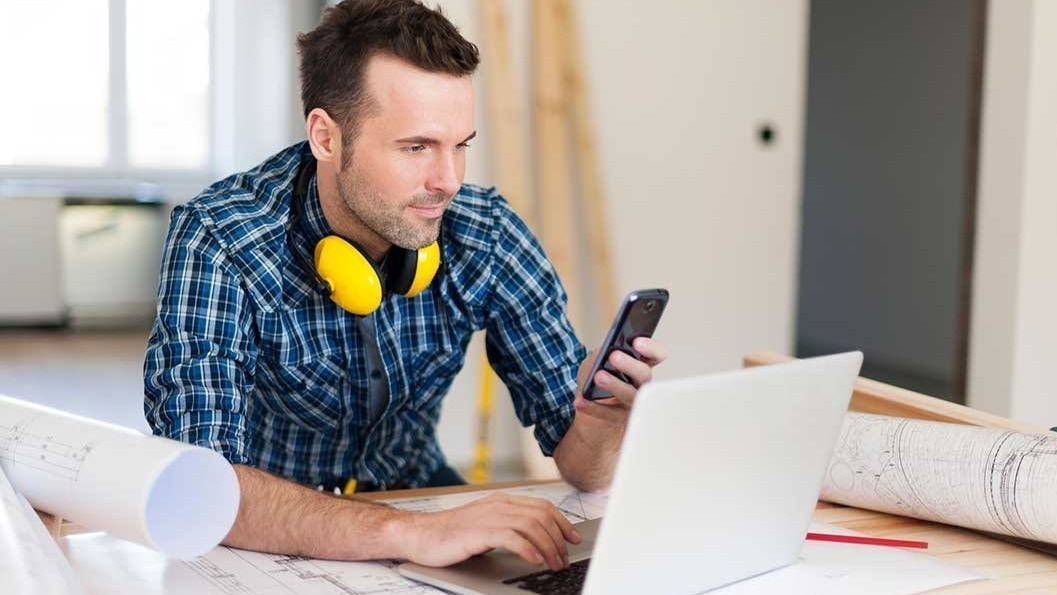 CallBot: Connect with Customers Shopping for SOLAR Services
Get Install & Repair Leads from Your Website
Speed to Lead!

Did you know that nearly 80% of consumers do business with the first company they call and connect with?
Lead conversion drops off by 82% each time your team does not reach out within 5 minutes of a customer showing interest.
Never Miss a Valuable Call Using Our

CallBot

Missed Call Converter

Chat with Your Prospect THE MOMENT They Want to Talk

Our Software will Connect You with Your New Customer Live on the Phone Within 15 Seconds

Text Back & Forth Live - Right from Your Computer or Mobile Phone with Next Generation Two-Way Text Messaging Chat

Powerful Follow-Up System that Makes It Easy to Schedule Service with a Customer

Far Better than an Impersonal and Time Consuming Chatbot that Leaves You with No Contact Info

Never Make a Customer Wait Again Using Our

CallBot,

which Captures Valuable Contact Info for Follow-Up and List Building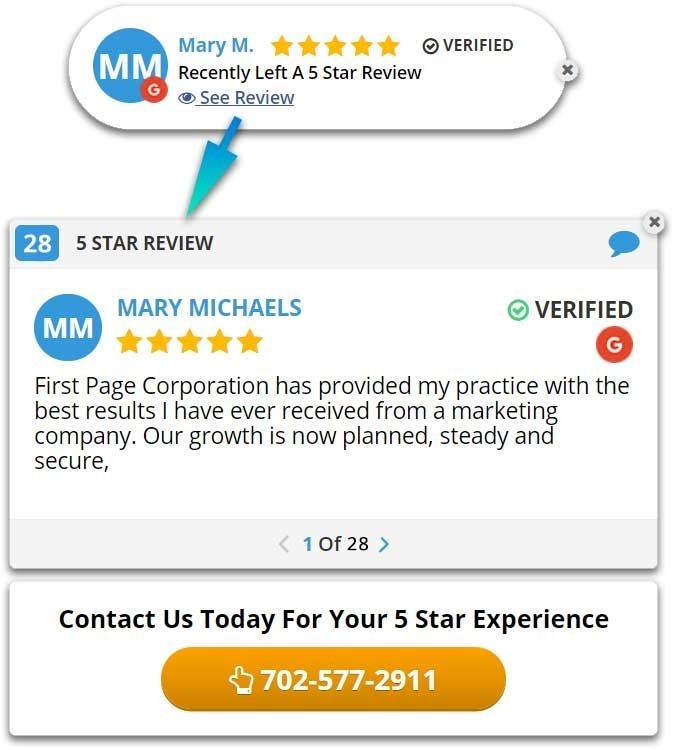 Review Badge Conversion Widget on Your SOLAR Website
Prospects visiting your website want to know quickly if you are a reputable company to do business with. Show off your eye-catching reputation by streaming your 5-Star Reviews to 100% of your visitors on PC and mobile for up to

380% more conversions.
5-Star Review Badge Perfectly Timed on Your Home Page or Blog

Scrolls Through Your Latest Online 5-Star Reviews

Real-time Interaction Updates with Prospects Visiting Your Site

Tagged as Verified with Directory Source Authority

Click See Review Feature to Read Full Review

Full Review Popup with Click-to-Call Action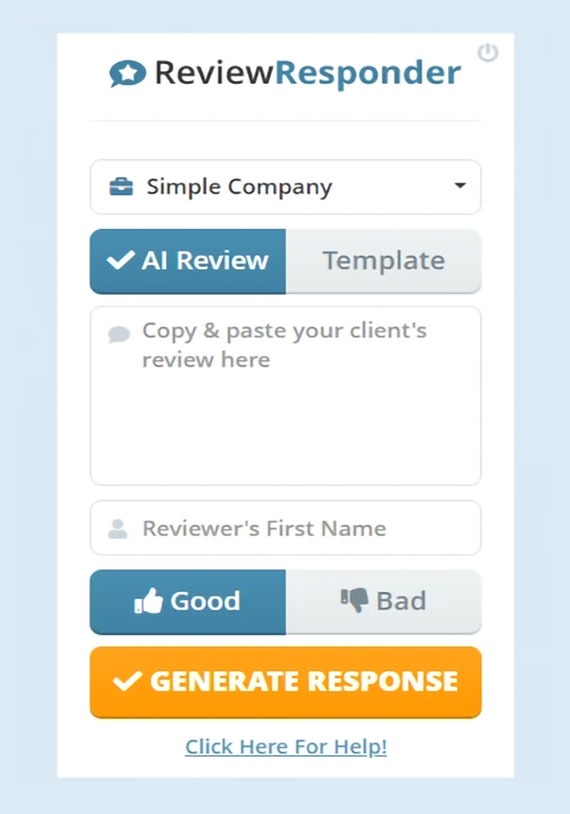 BOOST Your Online Authority and Get 35% More Revenue by Responding to Customer Reviews!
New customers are reading recent reviews and seeing if you are socially responsive. They are reading to see if and how your SOLAR company responds to your reviews. This builds trust when prospects see that you are engaged and care about your customer's experience with your business.
Save time by automating review responses with our easy to use Review Responder. Generate personalized, relevant responses for positive and negative reviews with a Click of a Button!

Stay ahead of your competition. Keep customers engaged and coming back. Respond to positive reviews and build customer loyalty

Respond to negative reviews and turn them into positive experiences

Improve

your online reputation and attract more customers. Respond professionally and showcase your commitment to customer service

Makes responding to reviews quick and easy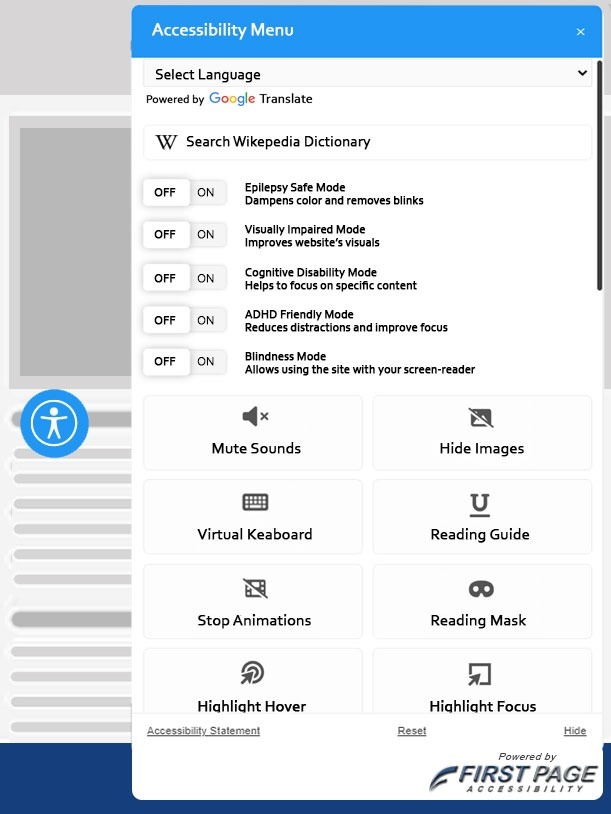 ADA Accessibility Widget on Your Site
Quality access to the Internet is an essential part of our daily lives. But many have disabilities that exclude them from using it. Everyone should be able to access your website, regardless of ability.
We help render your website and web content more accessible and search engine friendly with our ADA Accessibility Widget.
40+ Accessibility Options That Check All the Boxes for

Web Accessibility Compliance

Better Accessibility Leads to Increased Business Activity

Attract New Customers Who Currently Cannot Access Your Site

Comply with Legislation - Americans with Disabilities Act (ADA)

Give Your Business a Foot-in-the-Door into the Multi-Billion Dollar Disability Market

Help Protect Your Website from Accessibility-Related Lawsuits

Keep Your Website Compliant and Accessible for Everyone

Great for SEO, Ranking Your Site Higher in the Search Engines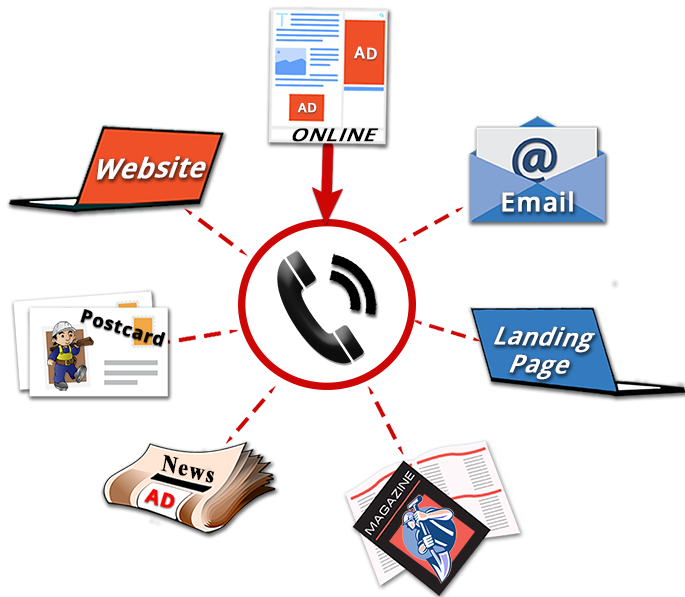 Call Tracking - Starter Plan
Never again wonder how an advertising campaign is working for you. With Call Tracking you will know! Call Tracking assigns a unique number to your campaign, so every time your phone rings, you will know exactly if it came from that campaign.
Records Statistics About the Number of Calls, Origin, and the Date & Time

Tracking Number is Forwarded to Your Personal or Work Numbers

Call Recording Gives You an Audio to Help You Spot Trends

Instant Call Notifications Sent Via Text Message or Email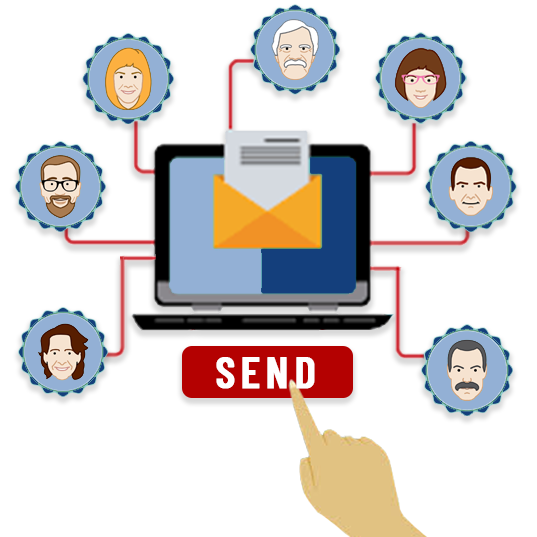 Email Marketing is the single most powerful, most cost-effective, and most convincing method of online advertising. Over 85% of adult Internet users are on email. Boost your business by staying in touch with your list for both repeat business and referrals in need of your SOLAR services.
2 Completely

Done-for-You

SOLAR Email Campaign Blasts per Month

Generate Annual Service Plan Clients and Build Loyalty

Inspire Your Customers to Refer You with Well-Timed Referral Campaigns

Company Email Address Included - NO MORE Gmail!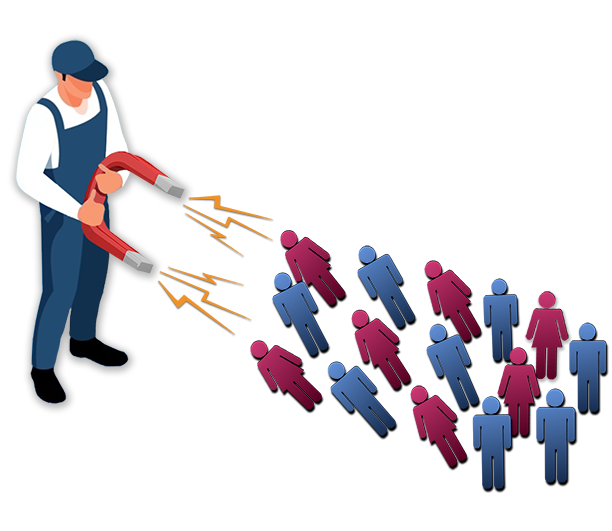 Re-engage Your 'Inactive' SOLAR Customers
Reconnect with dormant or inactive customers with an automated and tailored re-engagement email campaign they won't be able to resist!
Win Back Past Customers with

Done-for-You

Reactivation Email Campaigns to Generate Maintenance Revenue and New Unit Installs

Don't Be One-and-Done, Generate More Repeat Business and Increase Customer Lifetime Value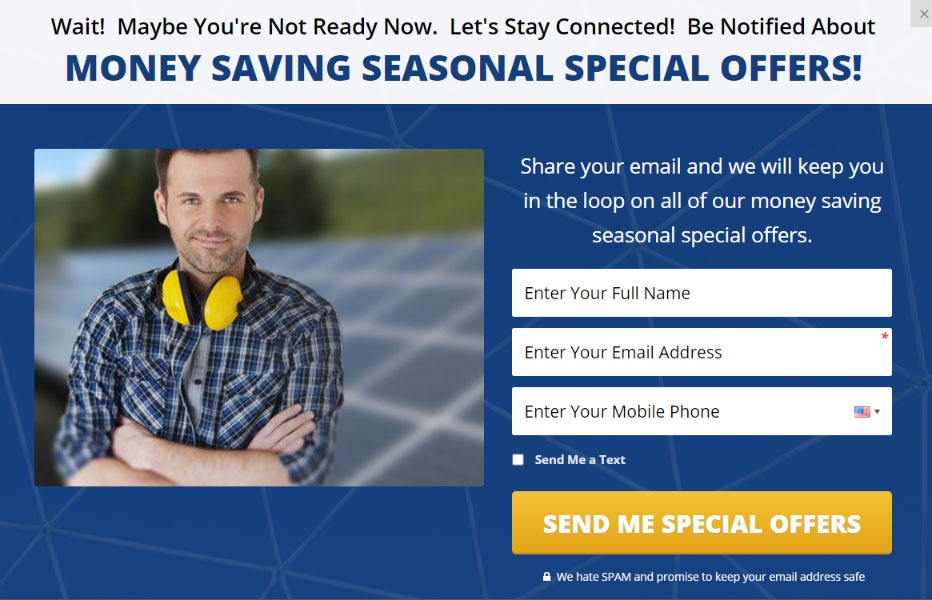 Exit-Intent Customer Lead Capture to Maximize Website Visits
Your marketing is paying off by driving traffic to your website. Traffic that can actually convert! But what do you do when a visitor goes to leave your site without taking action?

Leverage this golden opportunity to grow your email list, get more leads, and increase sales with an Exit-Intent Lead Capture Strategy.
Displays an Exit-Intent Lead Capture Form to Customers Abandoning Your Website

Offers Something of Value or a Discount to Nudge Them into Converting or Surveys Them Right Before They Exit

Converts Abandoning Visitors

into Subscribers by Offering an Incentive for Their Emails

Once They Join Your Growing List, You Will Get a Chance to Develop Long-Term Relations and Convert Them Into Customers

Reduces Site Abandonment: Keep Visitors Engaged with Your Site Longer, Before They Leave Forever

Boosts SEO: Increases the Overall Time People Engage with Your Site

Redirects Users to Your Blog Page or Review Testimonial Page to Help Your SEO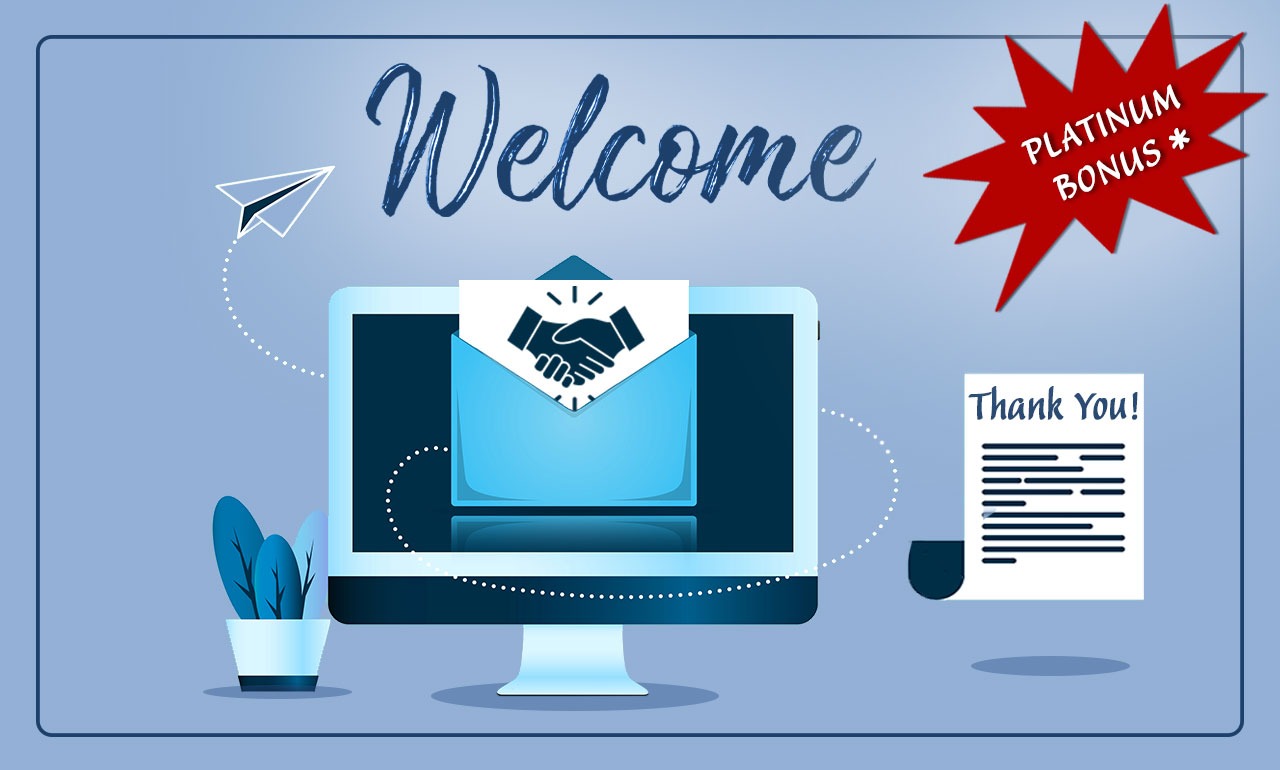 BONUS:

Welcome Email Message Sent to Your New Solar Customers to Increase Your Brand Awareness
Did you know that Welcome/Thankyou emails have among the highest open rates of any email? Almost 68% of customers leave a brand because they believe the business doesn't care about them. Welcome emails show new customers you value their business and care about them as individuals.
We are not talking about the email with an invoice attached where you let your customers know you appreciate their business. Or the annual Holiday card wishing seasonal greetings and thanking ALL your customers for their business over the past year.

What we are talking about is a sincere Thank You and Welcome, just for your new customers. They will look more favorably towards you when you tell them "Thank you for being such a valued customer."
74% of New Customers Expect to Receive a Welcome / Thankyou Email

Reassures New Customers that Working with Your Business Was the Right Choice

Builds Trust, Boosts Loyalty, Retains Customers, and Gets Repeat Customers for Future Projects

Provides an Opportunity to Ask Customers to Follow Your Company on Social Media

Helps Make Customers Happy. Happy Customers Spread the Word About Your Company via Social Media and Online Reviews
*

During this Promotional Offer, Platinum subscribers will receive our Done-for-You Welcome Email Service at NO CHARGE. This BONUS will continue while remaining a Platinum subscriber.
START TODAY AND WE WILL WAIVE THE SETUP FEE - UP TO $1,797
Our Massive SOLAR Marketing Plan puts your profits where they belong - in YOUR pocket!
The Offer Will Be Removed When Time Expires
Today @ XX:XX PM
-

WEEKS

-

DAYS

-

HOURS

-

MINS

-

SECS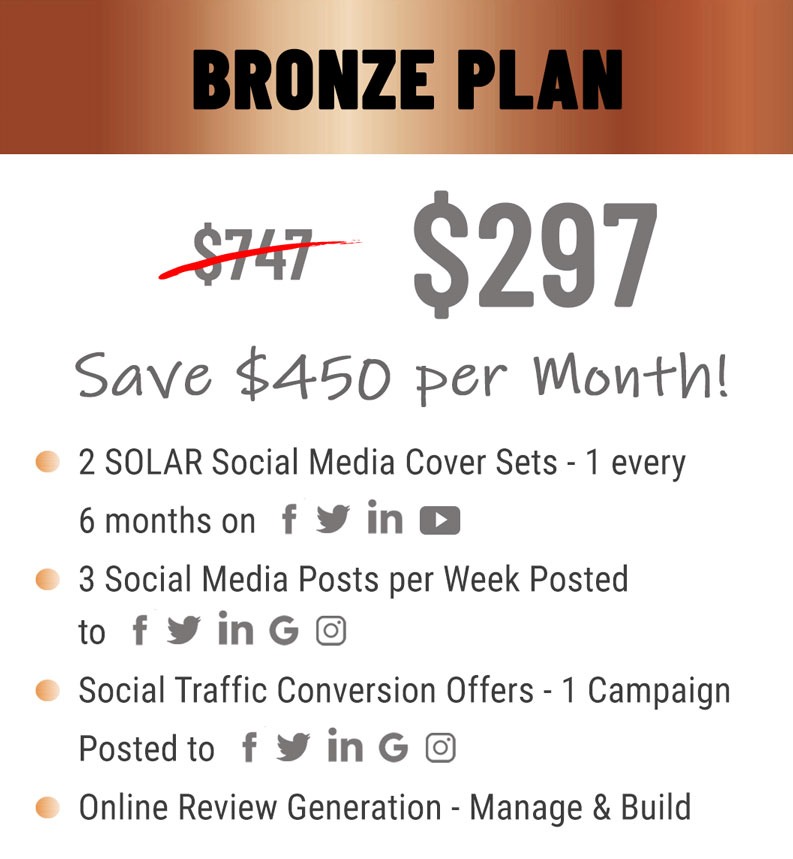 We're Sorry, This Offer is Closed
To Be Notified of Any Future Offer
CLICK HERE
Start Today & We Will Waive the $697 Setup Fee PLUS Save $450/Month
PLEASE READ TERMS & CONDITIONS ON ORDER PAGE
Please Scroll Down & Read
THE CATCH"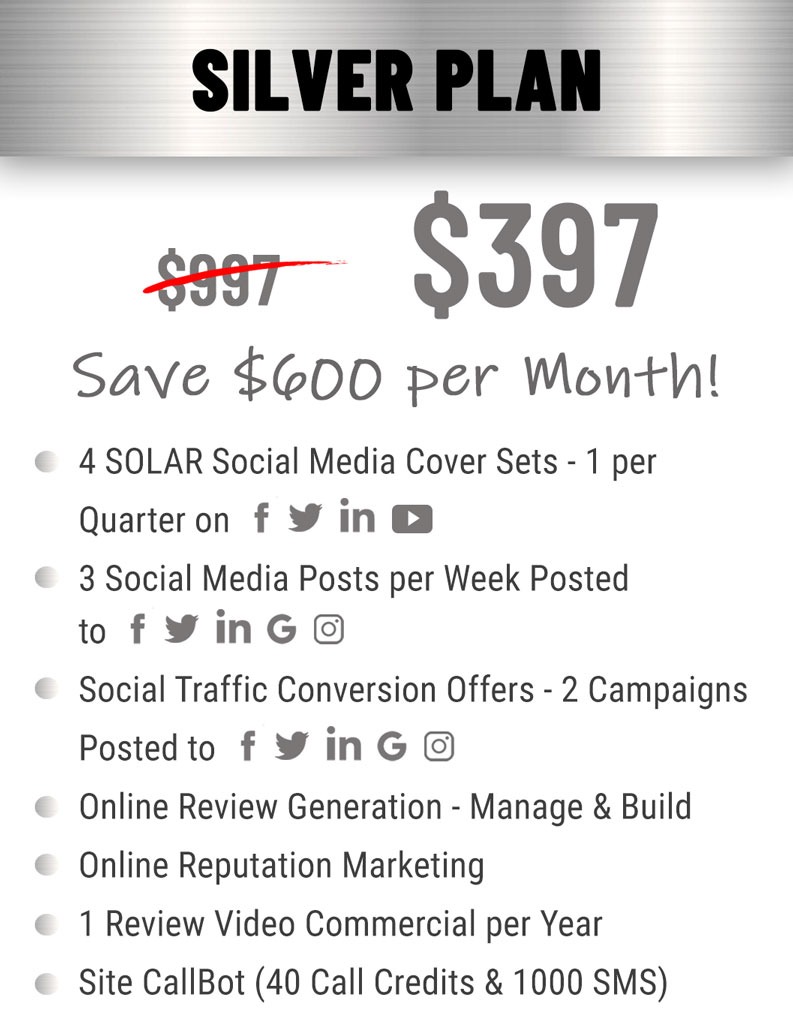 We're Sorry, This Offer is Closed
To Be Notified of Any Future Offer
CLICK HERE
Start Today & We Will Waive the $897
Setup Fee PLUS Save $600/Month
PLEASE READ TERMS & CONDITIONS ON ORDER PAGE
Please Scroll Down & Read
"THE CATCH"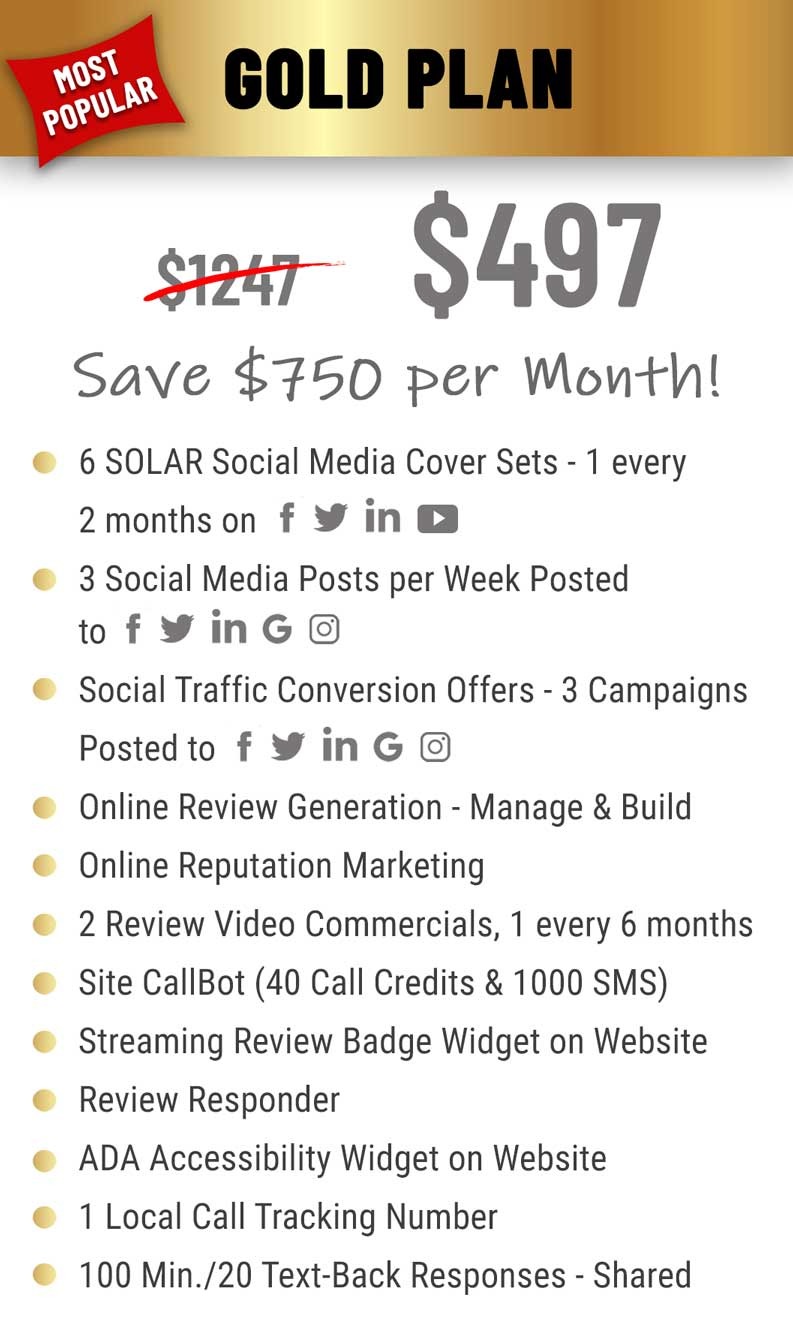 We're Sorry, This Offer Is Closed
To Be Notified of Any Future Offer
CLICK HERE
Start Today & We Will Waive the $1097
Setup Fee PLUS Save $750/Month
PLEASE READ TERMS & CONDITIONS ON ORDER PAGE
Please Scroll Down & Read
"THE CATCH"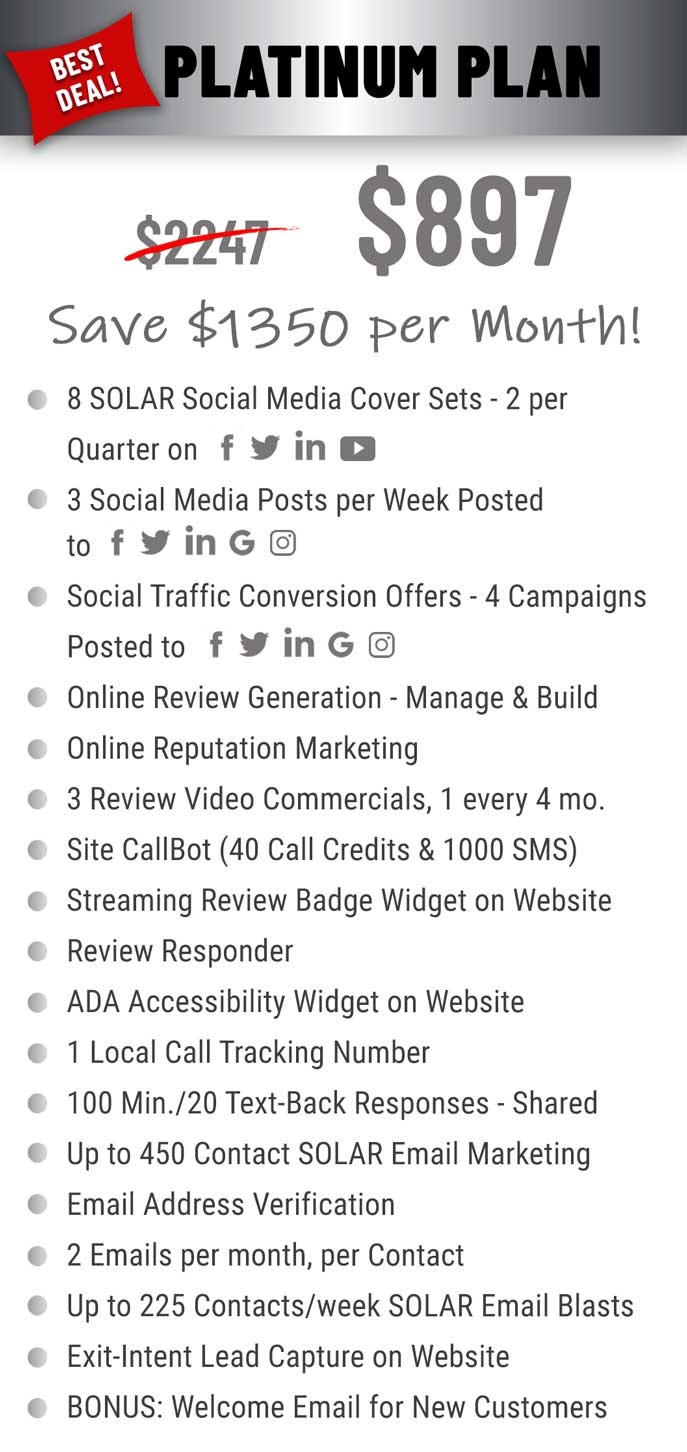 We're Sorry, This Offer is Closed
To Be Notified of Any Future Offer
CLICK HERE
Start Today & We Will Waive the $1797
Setup Fee PLUS Save $1350/Month
PLEASE READ TERMS & CONDITIONS ON ORDER PAGE
Please Scroll Down & Read
"THE CATCH"
How effective is email marketing to increase business and how does it work?
What are the themes of the Social Media Covers and when do they change?
In addition to the content you will post for me on my social media accounts, can I also post?
How do the Social Traffic Conversion Offers work?
What is included in Online Review Generation?
What is included in Online Reputation Marketing?
How does the CallBot work?
What is a Review Badge Conversion Widget?
How does Exit-Intent Customer Lead Capture work?
Can you explain more about the ADA Accessibility Widget?
How does Review Responder work?
What is Call Tracking and how does it work?
Can I enter into a long-term contract to secure these special discount prices?
So,

what's the catch? Well, actually there is no catch. We just wanted to "catch" your attention to tell you about our Progressive Referral Program.

Each of the Marketing Plans above are proven to work very well. With any of these plans, your SOLAR business can specifically engage and interact with customers and get results, referrals, and reviews.

Not only do our clients depend on these strategies, we do as well.

How can we deliver such robust marketing systems and save you 60%? Referrals! Without referrals we would not be able to. Which leads us to our "Progressive Referral Program."

You are under absolutely no obligation to participate in the program. Whether you send us no referrals, 1 referral, or 100 referrals, you, as our client always, come first. You can count on our excellent customer service as we continually work to earn and keep your business.

Should you become part of our referral program family, for each referral introduction that becomes a visibility plan client, you will receive an $8.50 statement credit starting on your following month's invoice. These savings will continue forward, every month, while you and your referral remain active visibility plan clients.

Your referrals will benefit also and will receive the same current discount pricing. Referral introductions are submitted via an online form, for businesses (not competitors) you feel could benefit from our systems.

It is actually quite easy after they see all the branding your company is getting from our systems. We live by review and referrals. They work! We can't wait to show you how

well.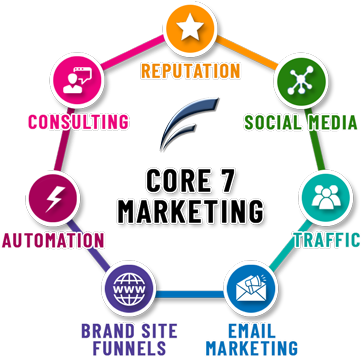 Have Questions? Need a Custom Plan?
Connect with our experts. Phone, text or email us. Or schedule a Free 15 minute Strategy Session on Zoom by clicking below.
We will answer any questions you have about what we can do to help you get more customers and make more money.
Monday 8AM-5PM
Tuesday 8AM-5PM
Wednesday 8AM-5PM
Thursday 8AM-5PM
Friday 8AM-5PM
Saturday Closed
Sunday Closed
First Page Corporation's talented team is passionate about helping SOLAR businesses like yours grow revenue and profits without you working overtime to do so. Let us Help!